Athletics Fixtures In Northern Ireland
Flahavans Primary School Cross Country League
Various Locations
19 November 2021 » 02 December 2021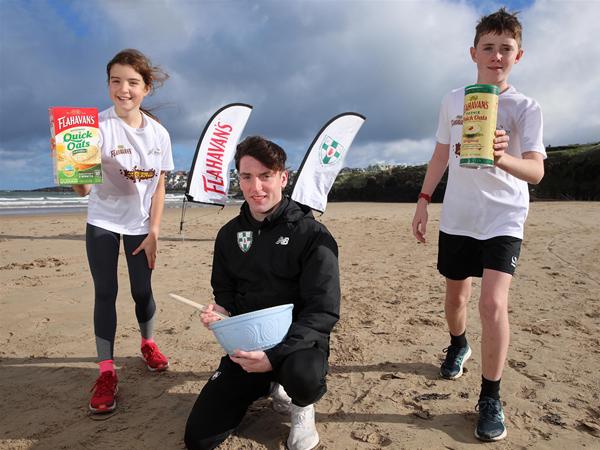 The Flahavan's Primary Schools Cross Country league is for children in P5-P7. Due to the ongoing covid restrictions, this year's events will have 1 Round across 10 different areas and then the Final. Each area has a Girls and a Boys Race, with an additional fun run, dependent on numbers. Teams of 6 from each school can enter the Girls & Boys races, collecting points for their school.
The top 3 teams and 5 individuals (from each area) take part in a Northern Ireland Final. The top 20 girls & boys from the Final will be invited to join the Flahavan's Porridge Athletics NI Junior Cross Country Squad.
If you need a reminder of your Login details, or need them updated, please email: info@athleticsni.org
Entries for Round 1 will close on 16th November at 5pm
*Some areas have now been closed due to high numbers:
Southern- Lurgan Park
North West- Thornhill
Antrim- Morning Session
Final Date & Venue: TBC
New Schools
If your School wishes to join the Athletics NI Primary School Cross Country League all you have to do is email info@athleticsni.org with the following information:
School Name
Full Address inc Post Code
Contact Teacher & Email Address (please be aware that all communications regarding the league will be sent to this teacher and email address)
The Region in which you wish to take part (see above)
Area Information
The traditional 6 regions of: Co Down, Co Antrim, Southern Area, Tyrone & Fermanagh, Causeway and North West have been split into sub-regions, where necessary, in order to control numbers to help stop the spread of covid-19.
Please note each school will have to select the sub-region they wish to compete in. Entries to a sub-region will be on a first come, first served basis, and the numbers at a sub-region may be capped to allow for an even distribution of schools across their region.
Please ensure you check the full League Rules
Follow the Athletics NI Primary School Cross Country on Facebook for updates!
For more information on Flahavan's please contact Athletics NI on 02890602707 or via email: