Athletics Fixtures In Northern Ireland
NI and Ulster Even Age Group Cross Country Championships inc Bobby Rea Memorial
Kilbroney Park, Rostrevor
28 October 2017 » 28 October 2017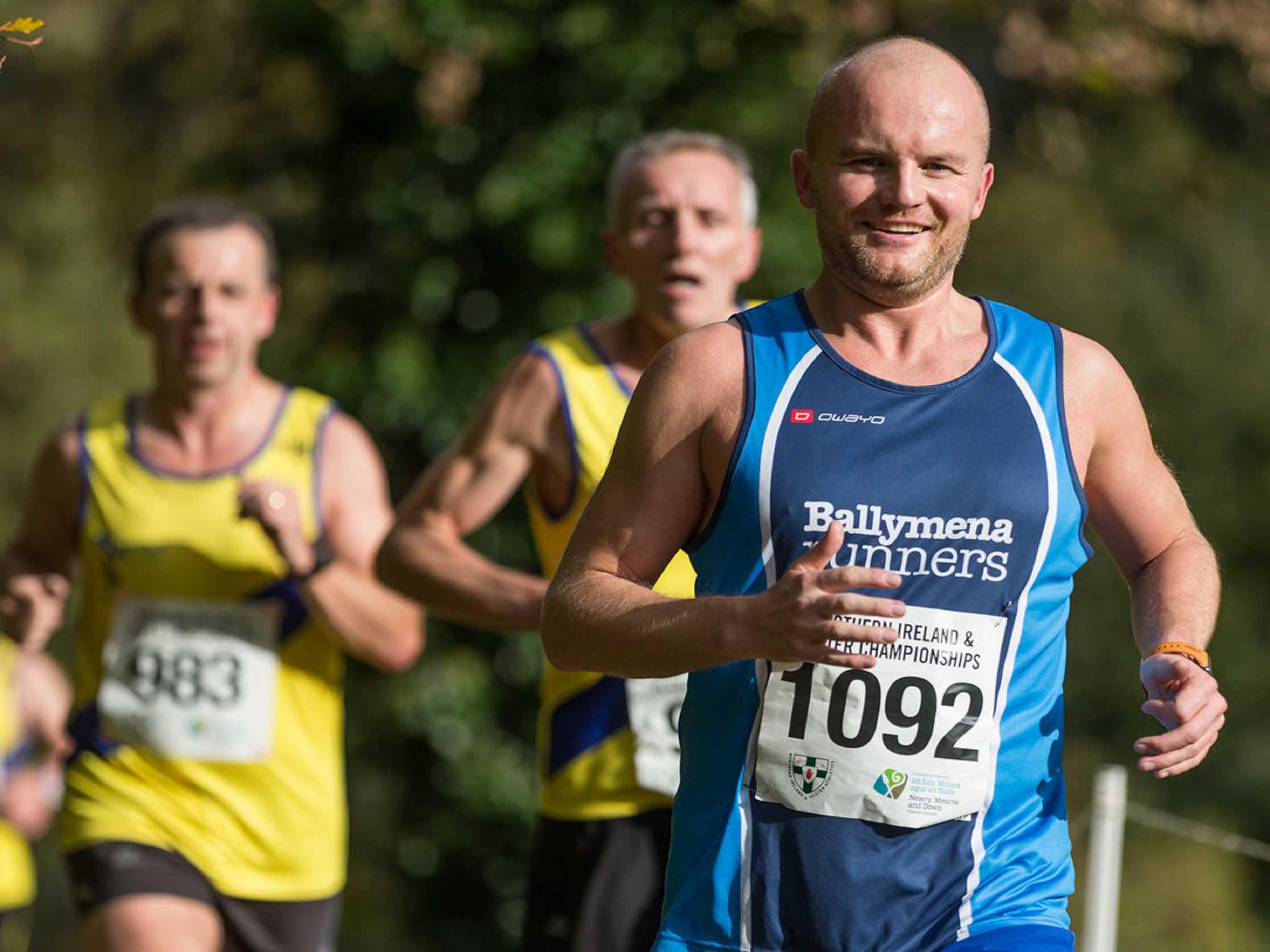 Age Group Championships
Entry Fees
| | | | | | |
| --- | --- | --- | --- | --- | --- |
| Age group | Year Born | Individual Fee | Team Fee | Distance | Lap Details (See Map) |
| Girls / Boys 10 | 2008 | £2.50/€3.00 | £12.50/€15 | 1000m | 1x 1000m |
| Girls / Boys 12 | 2006 / 2007 | £3.00/€3.50 | £15/€18 | 1500m | 1x 1500m |
| Girls/Boys 14 | 2004 / 2005 | £3.00/€3.50 | £15/€18 | 2500m | 1x 1000m & 1x 1500m |
| Girls/Boys 16 | 2002 / 2003 | £4.00/€4.50 | £20/€24 | 3500m | 1x 1500m & 1x 2000m |
| Girls 18 | 2000/ 2001 | £4.00/€4.50 | £20/€24 | 4000m | 2x 2000m |
| Boys 18 | 2000/2001 | £4.00/€4.50 | £20/€24 | 5000m | 1x 1000m & 2x 2000m |
(online will be bank rate of exchange)
Paper Entry: Will close Friday 13th October 2017 at 5pm
Online Entry: Will Close Tuesday 17th October 2017 at 12noon
Late Entries is Wednesday 18th October 2017 at 5pm.
Late online entries will be accepted until 5pm on the Wednesday 10 days prior to the event weekend at double the normal entry fee. However late entries may not appear on the event programme.
No entries will be accepted after the Wednesday deadline for entry.
If individuals experience difficulties with the online system then the Athletics NI office must be contacted by phone or e mail BEFORE the Tuesday deadline to explain the difficulty. Staff may then accept entries if the online system is at fault.
Registration
In the Sports Pavilion from 9am (will be clearly sign posted)
Showering & Changing Facilities
Toilets and Showers are available. See more information for their locations
Parking
Car Parking available (Limited car parking available). Overflow car park in St Bronagh's GAC

Scoring
Club/School Teams for the Under 10, 12, 14, 16, 18 Male & Female are 6 to run and 4 to score. If entering more than six people it must be declared who is in the team. Multiple teams must be declared by A, B, C Team etc. Substitutions possible on the day only from athletes who are already entered. NO NEW ENTRIES

County Teams - the first 6 across the line from a county will be the scoring team for that county. (Except U10 Races). Medals will only be awarded to the winning county.
Please note: No on the day entries for championships.
ALL IRELAND QUALIFICATION
(Please note there is no All Ireland race for the U10 Age Group):
FIRST 12 INDIVIDUALS (to be entered automatically by Athletics NI – no subs please)
FIRST 4 TEAMS – must be entered by club – online only
FIRST 3 COUNTIES – must be entered by an agreed county secretary – online only
Bobby Rea Memorial Race
Entry Fees
Athletics NI Registered Athlete - £6.00
Unregistered Athlete - £8.00
On the day entry - £10.00
Paper Entry: Will close Friday 13th October 2017 at 5pm
Online Entry: Will Close Tuesday 17th October 2017 at 12noon
Late Entry: Will Close Wednesday 18th October 2017 at 5pm