Flahavan's Tasters
Flahavan's Blueberry and Avocado Smoothie Bowl

Serves: 2
Ingredients:
40g Flahavan's Irish Organic Porridge Oats
Half an avocado
65g blueberries
Juice of half a lime
1cm stem ginger, roughly chopped
30g raspberries
Half a banana
300ml coconut milk
1 tbsp. chia seeds
1 tsp. desiccated coconut
Method:
Add the avocado, blueberries, lime juice, half a banana, Flahavan's Irish Organic Porridge Oats and coconut milk to a blender.
Blend until smooth.
Pour into two bowls and top with the raspberries, chia seeds, desiccated coconut and stem ginger
Flahavan's Chocolate and Orange Porridge with Hazelnut Milk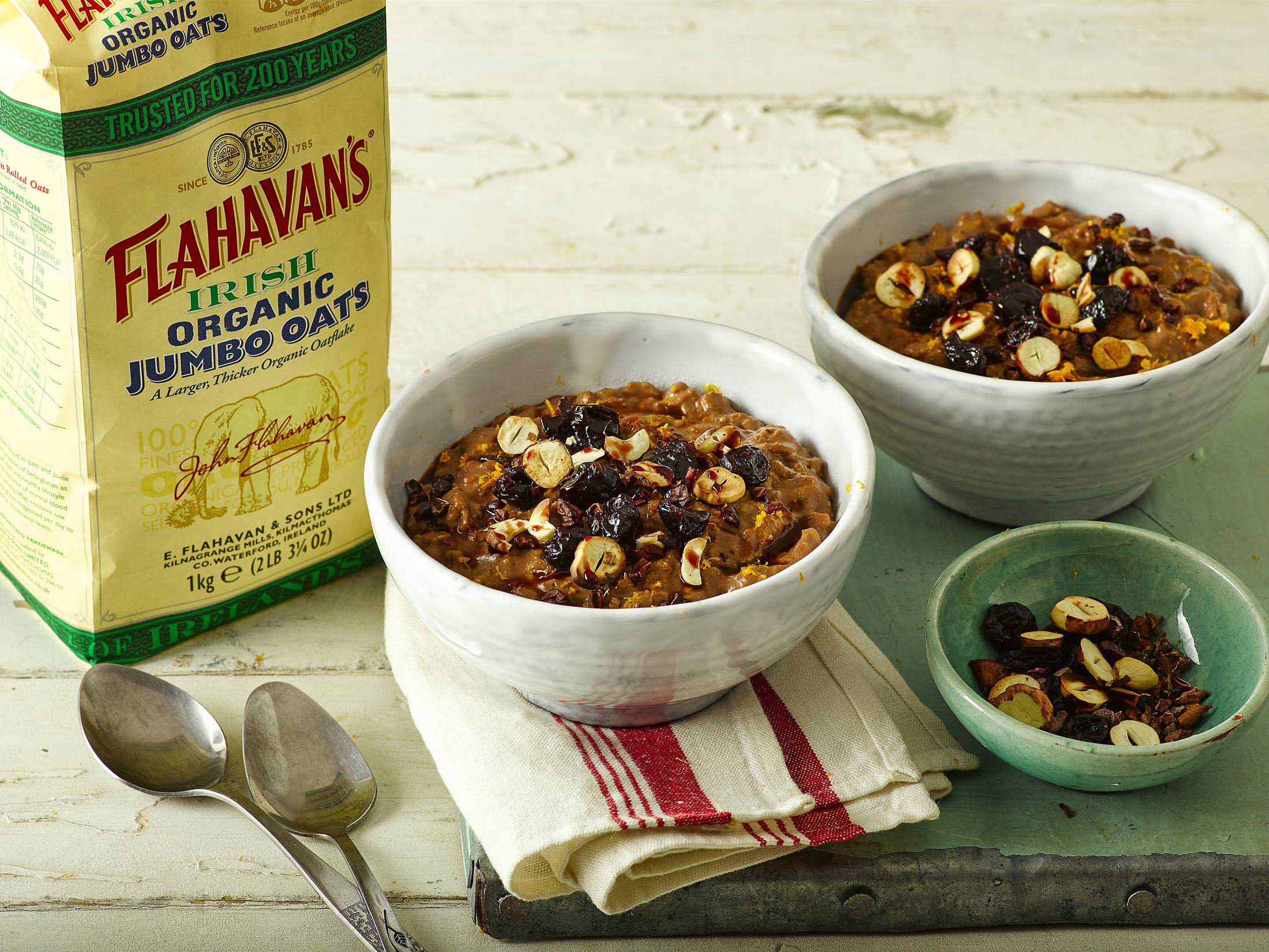 Flahavan's Energy Balls
Looking for a quick snack? Try our delicious energy balls for a post-run energy hit!
Apple and Blackberry Bircher Overnight Oats