Dame Mary Peters Wants Best for NI Games Hopes
04 April 2018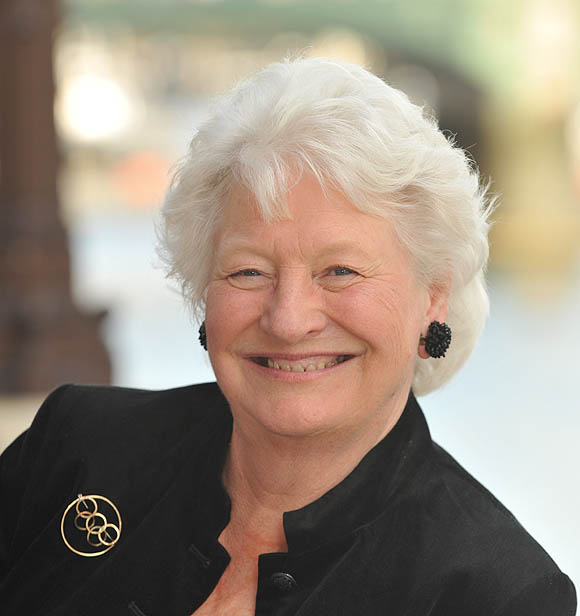 Dame Mary Peters has urged her successors in the Northern Ireland athletics team to seize their moment to impress at the Commonwealth Games in Australia.
With the 2018 Games in Gold Coast officially opening today, the 13-strong track and field contingent moved from their training hub into the Athletes Village on Tuesday as the countdown to action reached its final stage.
They will be hoping to follow in the footsteps of Dame Mary Peters who won three golds and a silver during an extraordinary career that also brought an Olympic pentathlon title.
And after meeting the squad, the nation's most successful Commonwealth competitor insisted the next eleven days can be both a highlight and a spur for them all.
"I just say, 'enjoy yourselves. You've worked hard. You're ready to go now. Just bring out the best you can in your performance. You can't do any more at this stage'.
"But it's a hard Games because so many countries take part. You've got 400 on the England team. You've got Canada, Jamaica, Australia. That shows what you're up against.
"But I always loved the Commonwealth Games because they're The Friendly Games and we can all socialise together. Plus it's a really good stepping-stone toward European and world championships and the Olympic Games."
Northern Ireland's team will be captained by Ciara Mageean, who produced the run of her life to take a historic 1500 metres bronze at the European Championships in Amsterdam two years ago.
And with a shot in the 800 metres as well in Australia, Dame Mary Peters believes the 26-year-old from County Down could be the one to watch.
"I'd like Ciara to do well," she said. "I've had a little chat with her about Ann Packer who had only run three 800 metres before the Tokyo Olympics and then won Olympic gold. Sometimes you can be inspired by the moment. And I hope Ciara will come good because I've always had faith in her ability.
"I remember Philip Beattie wasn't expected to win (the 400m hurdles) in 1986. There can be a few surprises along the way. But I just hope they enjoy the experience and if they do any personal bests, that's all you can ask."
Dame Mary Peters will be keeping a special eye on the youngest member of the Northern Ireland squad. At just 17 years and three months, Kate O'Connor will be treading a similar path when she lines up in the heptathlon – less than a year after coming eighth at the European Under-20 Championships.
This might not be her time to reach the podium, the past master said, but Gold Coast might be the first of many times the Dundalk-based schoolgirl is seen on a grand sporting stage.
And Mary Peters said: "I'm always keen to see young people like Kate do multi-events. I went to my first Commonwealth Games in 1958 as a shot putter and high jumper as well as being a member of the relay team.
"I was inspired by the experience. But because they didn't have the pentathlon the Games until 1970, I had to wait to win the first gold.
"So I hope she enjoys the Games. If she can stay clear of injury, she can become a better athlete from this."