Strong 400mH Semi for McMahon
09 July 2016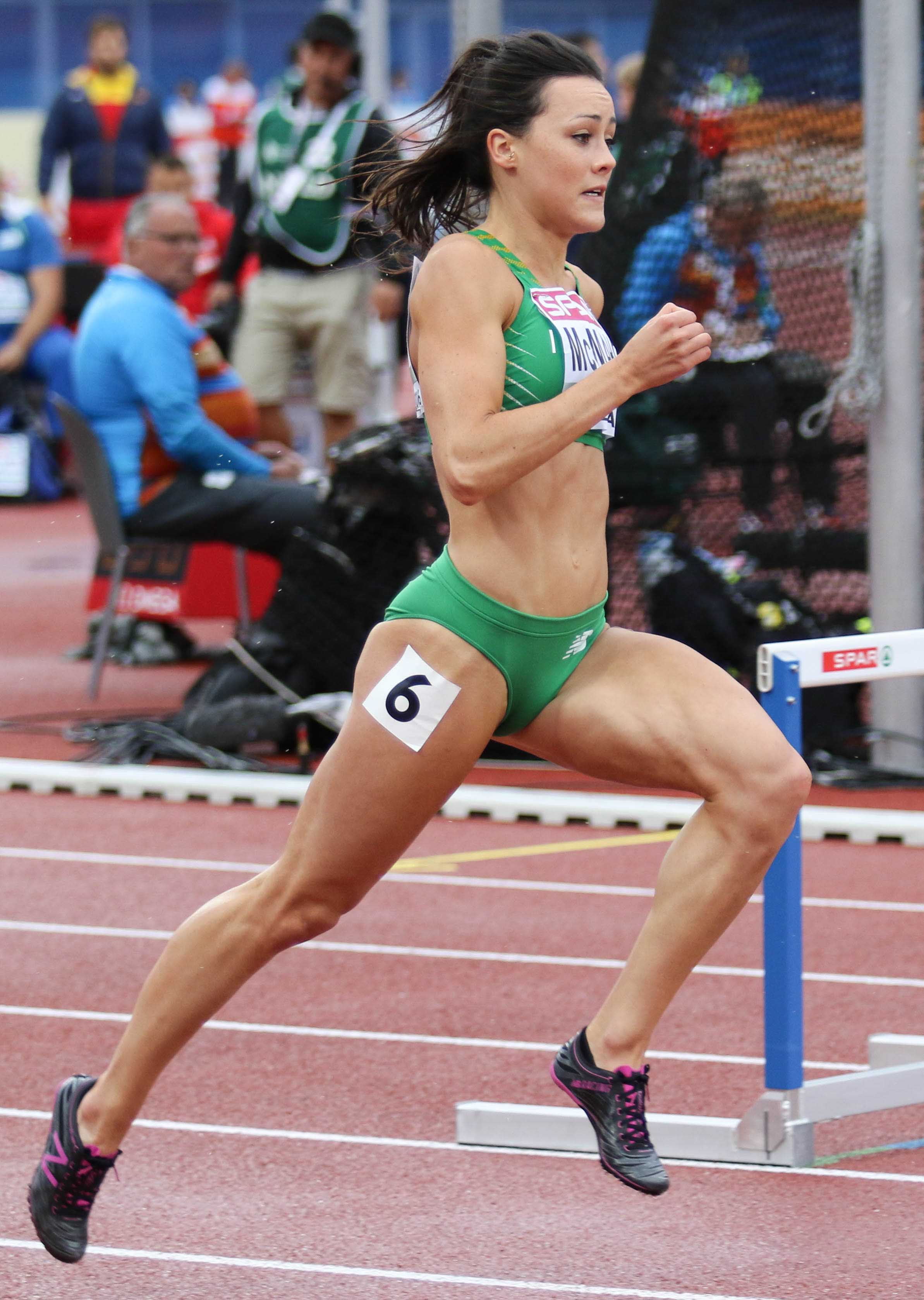 Christine McMahon (Ballymena & Antrim) produced a gutsy run to finish fifth in her 400m hurdles semi-final in 56.87 seconds at the European Athletics Championships in Amsterdam.
Running from lane 7, McMahon was in contention for a final berth with one hundred metres to go but just ran out of legs in the straight.
"I'm really happy with that coming off the first round where I didn't feel great," said McMahon afterwards who used a new stride pattern for the second time. "It worked really well. I tried using it for the first time last week and completely ran out of legs in the home straight. It was much better this time. I just need to get more work in and get fitter."
McMahon has been juggling her final year in dentistry and training at a high level – she now has a clear path to take a leap forward.
Men's 4x100m Relay
The mens' 4x100m relay team of Jason Smyth (Derry City), Eanna Madden (Carrick on Shannon), Jonathan Browning (Ballymena & Antrim) and Marcus Lawler (SLOT) finished 8th in 39.52 to go number three on the Irish all-time list.