Flahavans Embraces Oat-lympic Spirit with Launch of Junior Cross Country League
13 September 2016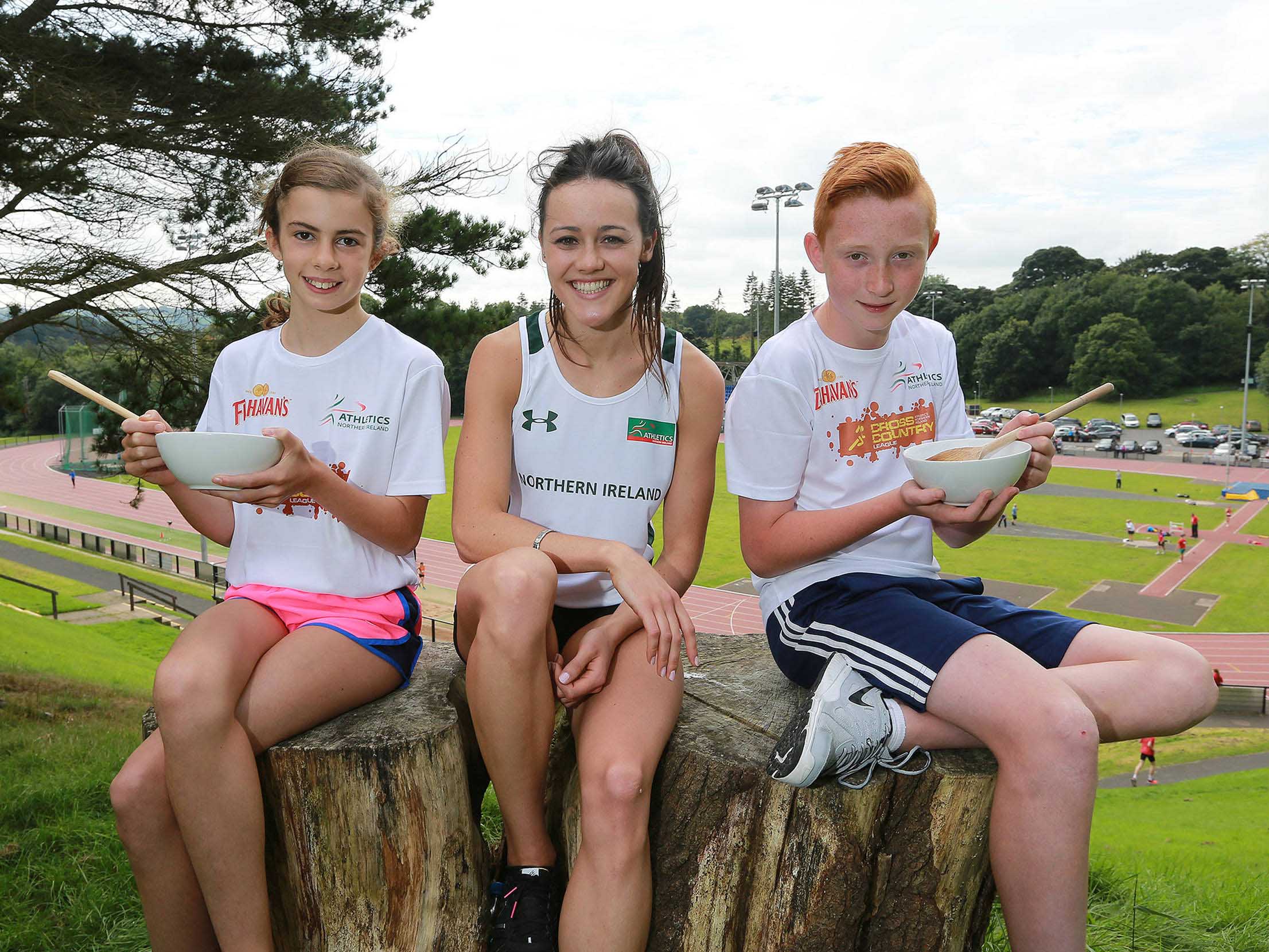 Flahavan's, Ireland's favourite porridge brand, has embraced the legacy of the recent Olympic Games through its continued sponsorship of the Flahavan's Porridge Athletics NI Primary School Cross Country League.
Now in its sixth year of sponsorship, Flahavan's is encouraging young people to get involved in Athletics through the League with the help of International Athlete and European Championship Semi-Finalist, Christine McMahon.
The League has gone from strength to strength since its launch in 2006 with over 6,500 children from across Northern Ireland expected to participate.
Speaking at the launch, Christine said:
"Athletics has a higher profile than ever before following the recent Olympic Games in Rio. It's so important to support and develop promising young athletes in the sport. The League is a great way to get children across Northern Ireland involved and encourage a healthy, active lifestyle. I'm delighted to be the official Flahavan's ambassador this year and know that I can use my experience to boost and develop the talent of all the young people involved.
Ellen Flahavan, Brand Manager from Flahavan's Porridge said:
"We are delighted to support the league for the sixth year. Following the success and positivity around sport throughout the Rio Olympics, athletics has never been more prevalent. Over the past six years we have witnessed a dramatic increase in numbers which shows the increasing popularity of the sport. Oats are an essential part of a healthy diet, exercise and healthy eating go hand in hand, and therefore this sponsorship is the perfect fit. We're excited for another year of athletics, good luck to all involved – on your marks, get set, go!"
The 2016/17 League will get under way on 11th October with children from over 170 primary schools taking part across seven regions: County Down, Southern Area, Causeway Coast, County Antrim, North West, Fermanagh and Co-Tyrone.