Para Athletics
Heather Ardis (Wheelchair Racing)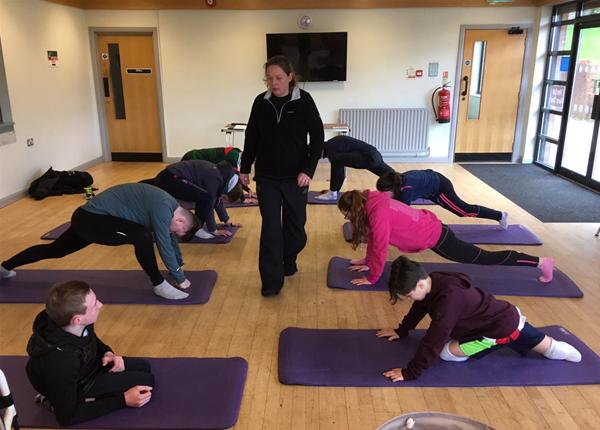 Belfast/Banbridge
Heather has coached Jack Agnew to 2 Gold, 1 Silver & 1 Bronze in the World Junior Championships and 2018 Commonwealth Games in the 1500m. Jack has been ranked in the UK top 10 in the senior rankings for 100m (pb 15.44), 200m (pb 26.53), 400m (pb 50.52), 800m(pb 1.38.47), 1500m (pb 3.07.05) since 2014 (age 15.) Jack also won the London Mini Marathon in 2014, 2016 and 2017. In 2020 Andrew Greer has ranked in the UK top 10 for 100m 6th (16.76) and 1500m 4th (pb 4.02.29). Andrew has also won the London Mini Marathon in 2017 & 2018 and was 2nd in 2016. Heather also coached James Edgar, Commonwealth Games Triathlete, to the European Cross Country in 2015 & 2017. Heather holds a British Athletics Level 3 Performance Coach licence with over 20 years coaching experience and has achieved the event coaching specialist module qualification in wheelchair racing. Heather works with many athletes aged 8 through to senior, both para and non para.
Email Heather.ardis@athleticsni.org
Find out more about Para Athletics: https://athleticsni.org/Athletes/Para-Athletes
Helen Doherty (Para Throws)
Belfast/Jordanstown
Helen coaches Ryan Meeke (Discus and Shot Putt) who is a F44 Para athlete. She supports Irish athlete Hayley Fitzsimons F40 (Shot Putt), working in conjunction with Paralympics Ireland National Throws Coach, Alison O'Riordan. Helen coaches throwers who have previously competed in seated throws for Team UK at the Invictus Games and Airforce Trials. She holds the British Athletics Throws Event Group Specialist Qualification and works with athletes from age 8 up to Masters – both mainstream throwers and para throwers, in discus, shot putt, hammer and javelin.