Athletics Northern Ireland is the governing body for the sport of athletics in Northern Ireland. It was founded in 1989 by the amalgamation of the NI Amateur Athletic Association (founded in 1932) and the NI Women's Amateur Athletic Association (founded in 1951).
We are involved in all disciplines of the sport of athletics including track and field; cross-country; road, fell, ultra and mountain running; and Athletics NI caters for all ages from 8 years upwards.
There are currently over 90 clubs based throughout Northern Ireland which are affiliated to Athletics Northern Ireland.These clubs can be contacted individually to find out information on club training nights, venues, times, fees etc. To find your nearest club in Northern Ireland, click here. The current President of Athletics Northern Ireland is Gerry Carson.
Our Vision
"A vibrant athletics community that inspires everyone to reach their full potential".
Athletics NI's vision is supported by a dedicated team of staff and volunteers who share a passion and ambition to grow athletics in Northern Ireland, from grassroots to our High Performance athletes.
Athletics NI President: Gerry Carson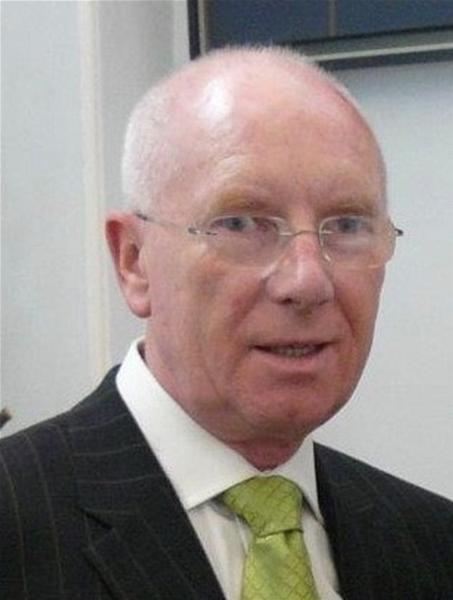 Gerry is a retired Public Affairs Consultant and sports correspondent. Best known for his career in Health and Social Services roles, he was Head of Press and Public Relations for the Eastern Health and Social Services Board before being appointed as Director of Public Affairs at the Royal Group of Hospitals Trust. After early retirement from the Royal he resumed business as a Public Affairs and Media Consultant. A life-long trade unionist he is a Life member and Gold Badge recipient of the National Union of Journalists; he has been Chairman of the Irish Executive Council of the union, Chairman of the Belfast and District branch and represents Northern Ireland on the Public Relations and Communications Industrial Council.
He has been Vice Chairman of Sport Northern Ireland and the Belfast Education and Library Board, and Chairman of the West Belfast Partnership Board. His career in athletics over 55 years, included nine Senior Northern Ireland sprint championships; he set and equaled NI records over 100 and 220 yards; was a member of the Great Britain and NI relay squad; shared in the 4 x 100m and 4 x 400m NI records; competed for Ireland and was on the NI team at the 1970 Commonwealth Games. He is the NI record holder for 200m in the +75 category.
With NI teams he has been a coach and team manager, and has sat on coaching and track and field committees. He was the first to gain, in a written examination, the award of Senior Sprints and Relays Coach (BAAB). He has been a member of Albert Foundry AC, London Polytechnic AC, Shorts AC and Annadale Striders. He is honorary president of Victoria Park and Connswater AC and a sprint coach with Lagan Valley AC.
He hopes that in partnership with ANI's chairman David Abrahams and vice chair Paul Lawther, along with the management board and technical staff, they will inspire more participants, not just in running at all levels, and also work to improve the standards of track and field competitors from juniors to seniors, having fun and enjoyment in our sport, with the objective of enhancing championship performances.