Management Board
Main Officer Bearers
President: Gerry Carson
Chairman: David Abrahams
Vice- Chair: Paul Lawther
Honorary Treasurer: Sharon Louise McKay
Vice-Presidents: Brian Smith
Company Secretary: Valerie McDonough
Members
| | | | | | |
| --- | --- | --- | --- | --- | --- |
| Member | Role | Member | Role | Member | Role |
| David Abrahams | Chair | Paul Lawther | Vice-Chair | Sharon-Louise McKay | Treasurer |
| Valerie McDonough | Company Secretary & Safeguarding Champion | Michael Cooke | Ulster Schools Rep | Herbie McDaid | Ulster Athletics Council Rep |
| Joy Alexander | Track & Field Committee Rep | David Marrs | Independent & Anti-Doping Champion | Ian Taylor | Mountain Running Rep |
| Kathryn Walls | Independent | Gerry Carson | President (non voting) | Elaine Grant | CEO (non voting) |
| Vacant | XC & RR Committee Rep | Vacant | HR & Equality Champion | | |
Management Board Meeting Summaries
Please see below the summary documents of the previous 6 months Management Board Meetings:
AGM Minutes
Minutes from the 2022 AGM are available to members by emailing: companysecretary@athleticsni.org
---
Introducing the Athletics NI Management Board
Chair: David Abrahams
E: david.abrahams@athleticsni.org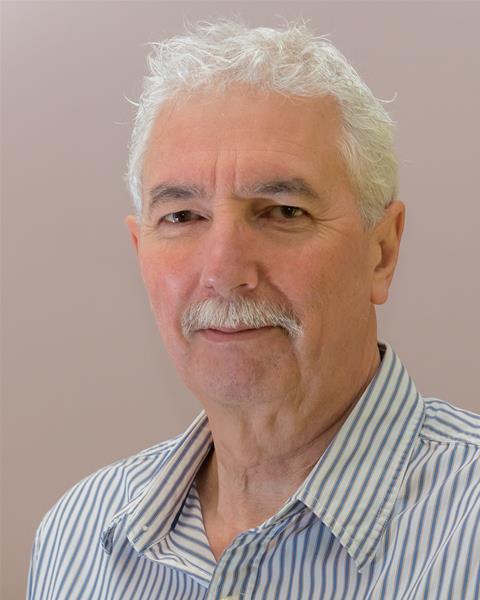 David has been chair of Athletics NI since December 2020. As part of his role he is also on the Board of both UK Athletics as a Non Executive Director and the Athletic Association of Ireland, and David is also Chair of Mary Peters Track Ltd. David is based in Cushendall and now a member of Glens Runners having been a previous member of a number of clubs in England & Northern Ireland "back in the day".
In the early 1980's David competed for Great Britain and Northern Ireland. The highlights of his career were a 4th place at the 1982 Brisbane Commonwealth Games representing England and breaking the British Indoor High Jump record in 1983. However, one of his most satisfying and unlikely medals in his early athletics career was a silver medal in the Midland Counties AAA Decathlon!
In his early working life, David was a partner in a local Insurance Brokerage where he learnt many of the business skills that serve him well today as a board member. Prior to leaving full time employment in 2021 he was working for a multinational insurance and risk management organisation as a manager and account executive which in itself required a wide range of management skills. In addition to his people and budget management role, David specialised in providing advice to Charities and Not For Profit organisations and has been a board member or adviser to a diverse range of not for profit organisations.
David is committed to ensuring that Northern Ireland athletes have equal opportunity to follow either a UK or Irish pathway to international representation. He also wants to bring all facets of the sport in Northern Ireland together so that everybody including grass roots to elite, endurance to track and field, volunteers, officials, coaches, clubs, event organisers, schools and all those involved in participation in Athletics can enjoy the many benefits that the sport offers.
David brings to Athletics Northern Ireland a wide range of management and board experience, an athlete's perspective, and a diverse background that he believes will help him provide a positive contribution. As Chair he wants to help ensure that Athletics NI delivers a well governed and managed, vibrant and inclusive sport for its various constituents that we can all be proud of.
Vice-Chair: Paul Lawther

Paul has been a Board member since August 2020 and Vice-Chair from November 2020. He was a teacher for twenty years before moving to Belfast Education and Library Board where he held a senior position in education with responsibility for a wide range of educational initiatives relating to school improvement, governance, and teacher education
Paul is a founder member of Annadale Striders (established 1973) and has held a number of positions within the committee since then. As a competitive athlete he represented Great Britain both at Junior and Senior levels in events from the European Junior Championships to the World Student Games and represented Northern Ireland at two Commonwealth Games and Northern Ireland in the World Cross-country. He has run a number of Sub 4 minute miles.
Paul has been involved in athletics for fifty plus years and he hopes that this experience along with work in education can bring a positive and supportive role to Athletics Northern Ireland as it enters a new phase.
Treasurer: Sharon-Louise McKay MBA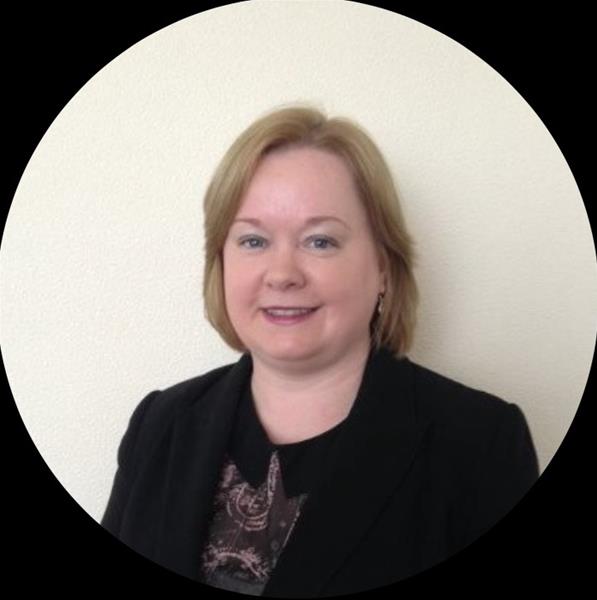 Sharon-Louise has been Treasurer of Athletics NI since August 2022. With over 25 years' experience in commercial financial roles and over 8 years of experience as a Treasurer on the boards of Charites.
Currently working as a Chief Financial Officer in a company that implements cloud based ERP / Financial systems.
As a youth she was heavily involved in Athletics (1,500m & 800m) and Cross-Country. While in school she was the Athletics Captain and Cross-Country Captain. Going on to run for clubs such as Omega, Border Harriers and Essex Ladies as she moved with her career. Sharon-Louise is currently a member of the North Belfast Harriers.
Sharon-Louise brings financial, governance and strategic skills to Athletics NI. She has great experience and is highly skilled in communicating the strategic connection between money and mission.
NI Mountain Running Representative: Dr Ian Taylor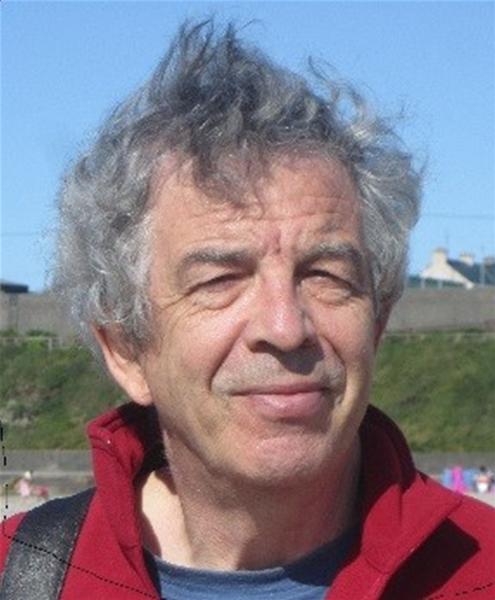 Ian is a retired Mathematics lecturer from Ulster University and a member of the Belfast Association of Rock Climbers and Fell Runners (BARF). Ian has taken part in over 750 mountain running, road, cross-country and challenge events since 1982 over distances from 1 mile - 100 miles. He has a marathon PB of 3:06, and a half marathon PB of 1:25.
Ian has sat on a number of athletics committees and held important roles, including:
ANI Board 2003 - present
NI Mountain Running Committee 1989 - present
NI Ultra Committee 2019 - present
British Athletics Mountain Running Advisory Committee 1999 – 2006 & 2009 - present
Athletics NI President 2018 - 2020
NIMRA President 2014 - Present
Ian has financial, governance and strategic skills through membership and treasurer roles in a variety of charitable organisations and not for profit companies.
Being on the Athletics NI Board enables him to see the bigger picture of athletics, allows him to contribute to its smooth and efficient organisation, and appreciate its substantial growth and development over the last twenty years.
Independent Board Member, Company Secretary & Safeguarding Champion: Valerie McDonough
Valerie has been an independent member of the Board since August 2020. Currently, she works as the Development Manager at Holywood Steiner School.
A native of Tipperary, Valerie has been an active member of North Down AC since moving to Northern Ireland. Her interest in the promotion of the club, administration and governance led to a period of time on the committee and as Chairperson of the club from 2014-2018.
Valerie started road running as an adult, supporting her rowing activity at University. An international career in banking and finance followed allowing her to develop skills in financial analysis, strategic planning, management and marketing.
Valerie is pleased to be the Safeguarding Champion on the Board, ensuring the protection of children and young adults is kept to the fore across the sport.
Independent Board Member & Anti-Doping Champion: David Marrs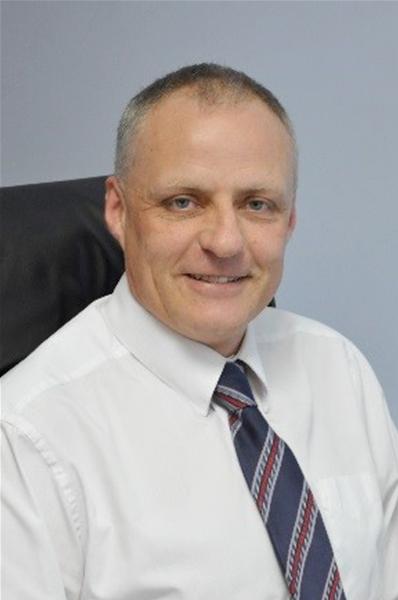 As a Chartered Civil Engineer David has worked in the construction industry for over 35 years. His current positions include Technical Director of specialist geotechnical contractors Retain Solutions Ltd and Partner in the forensic engineering firm TBM Consultants.
With a lifelong love of sport, David combined representing Northern Ireland as a sprinter and playing rugby for Ulster in the 1980's. His involvement in athletics spans over 40 years as an athlete, parent and currently as an official.
As an Independent board member David looks forward to playing his part to oversee good governance of the resources available to Athletics NI. He is committed to promoting increased participation levels by ensuring that athletes have access to coaching, modern facilities and local competitions.
Independent Board Member: Kathryn Walls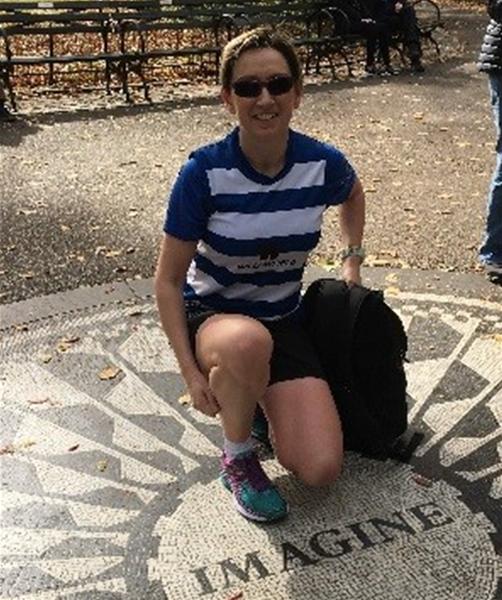 A member of Willowfield AC, Kathryn took up running at the age of 34 and competes regularly for her club in road and cross-country events from 5k through to marathon distance. While she tries to combine holidays with racing where possible, she finds her pbs are always attained competing locally - nothing is as motivating as having other board members dotted around (and sometimes on) the course!
A qualified corporate solicitor with over 15 years' experience, Kathryn is a Senior In-House Lawyer with international law firm, Allen & Overy. She advises the business on a range of risk and regulatory matters with a particular focus on technology and innovation. Kathryn brings a broad skillset to the Board, with a particular understanding of legal risk issues as well as best practice corporate governance.
Since taking up running, Kathryn has come to appreciate the huge value it can have on individuals at all levels of activity and on wider society. She joined the Board in order to support the work of Athletics NI in attracting more people to the sport and helping every individual get the most out of it. Kathryn has taken on the role of Equality Champion on the Board to support the efforts of Athletics NI in making it a truly inclusive sport.