Athletics Fixtures In Northern Ireland
Comber 10k
Castle Lane, Comber
16 June 2023 » 16 June 2023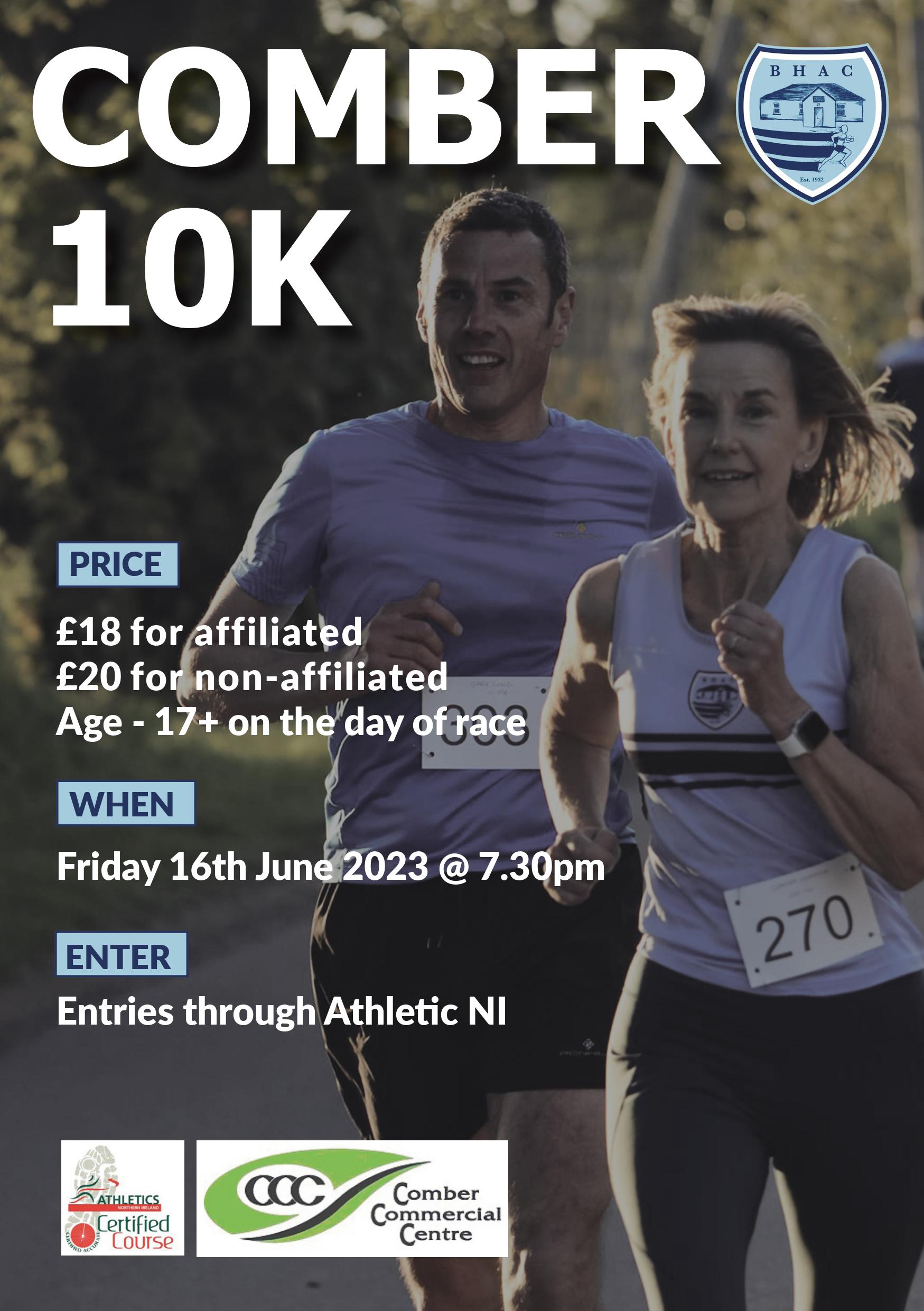 Comber 10k is back in the town centre, flat and fast Athletic NI certified measured course. A quality event, value for money entry fee (kept at the 2019 price) with a generous prize fund, chip timing, and medals for all finishers.
If you are looking for a 10k PB we will have pacers covering 5 minute brackets from sub 40 mins, 45,50,55, and 60 minute to help you achieve your goal. Entry limit capped.
Back this year we will have an added incentive for your club.
Male and Female Team Prize, just enter online and on the day will be 4 to count.
Prize for Male and Female if course record is broke.
This very popular event sold out early in 2022.
Race Pack collection will be at Comber Cricket Club, located at Castle Lane, Comber BY23 5EB on:
Club Numbers will be put together and 1 person from each club should arrange collection.
Wednesday 14th June between 5pm and 8pm
Thursday 15th June between 5pm and 8pm
Friday 16th June between 4pm and 6pm sharp
Entries close 31st May 2023 @ 5pm
Name changes will take place until Sunday 4th June @ 5pm, no refunds will be allowed if unable to run.
For more information please contact Valerie Martin on 07834522679, or alternatively via email.