Athletics Fixtures In Northern Ireland
Elfie Virtual 5k
Various Locations
11 December 2020 » 11 December 2020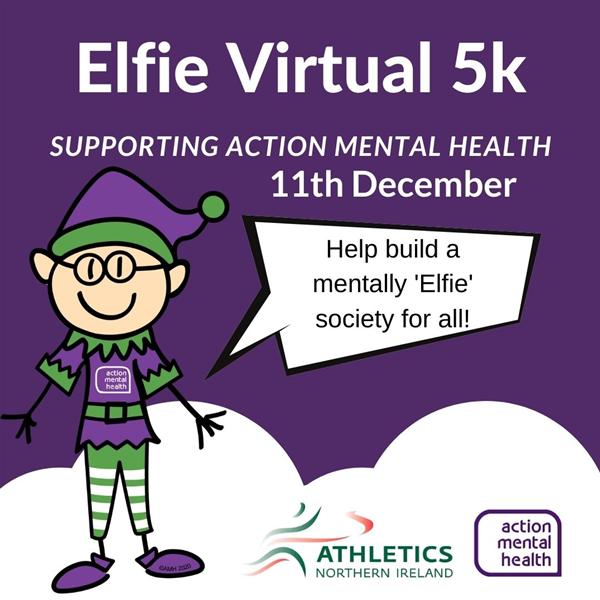 Start Time: 9am
Action Mental Health is multi-faceted, offering myriad services. Integral to the organisation is its nine New Horizons services, dotted across Northern Ireland – north, south, east and west, where clients benefit from a variety of personal development, vocational skills and employability training options including accredited qualifications and work placements.
We are proud to support them, by helping to raise much needed funds during Elfie Day on 11th December 2020, as they strive to build a mentally 'Elfie' society for all. We will be hosting a Virtual Elfie 5k, where you can dress up as an Elf and take part in a 5k/ 1k, at your own pace and in your own time. Entry is £5.00 for the 5k and £3.00 for the Kid's 1k with £1.00 of this and all donations going to Action Mental Health. Additionally you can visit their fundraising page here to set up your own Elfie Fundraising page for your Club or Group.
Results
Once you have completed your 5k or 1k, simply send us a picture of your recorded time* (and your Elf costume) to: info@athleticsni.org to be included in the results.
*stopwatch/ garmin/ strava/ fitbit or mobile devices are all accepted
Social Distancing
Please follow all social distancing guidelines when completing your virtual race.
For more information please contact the Athletics NI office by email, or alternatively follow our Facebook page for updates: