Athletics Fixtures In Northern Ireland
Furey Auctioneers North West XC
Templemore Sports Complex, Derry
18 December 2021 » 18 December 2021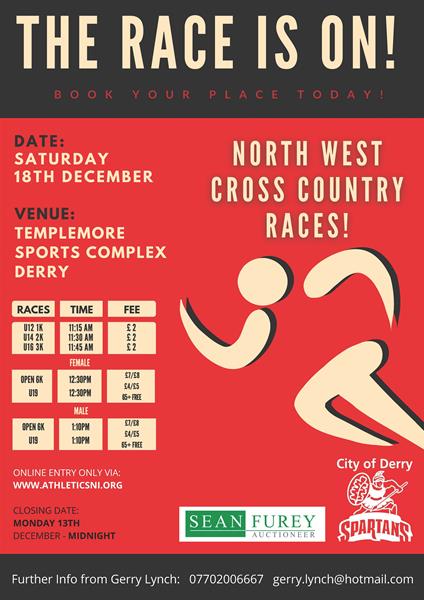 Closing Date is Monday 13th December at midnight. No On Day.
Timetable:
U12 1K at 11 15am
U14 2K at 11 30am
U16 3K at 11 45am
Open Female & M65+ 6K at 12 30pm
Open Male 6K at 1 10pm
PRIZES:
Age Group races: ribboned medal to all finishers
Top 3 Finishers in Open Races and Winners of All usual categories.
Team Winners: Men, 6 to score Women 4 to score
For more information, please contact Gerry Lynch on: 07702006667 or via email: