Flahavans Porridge Primary School Cross Country League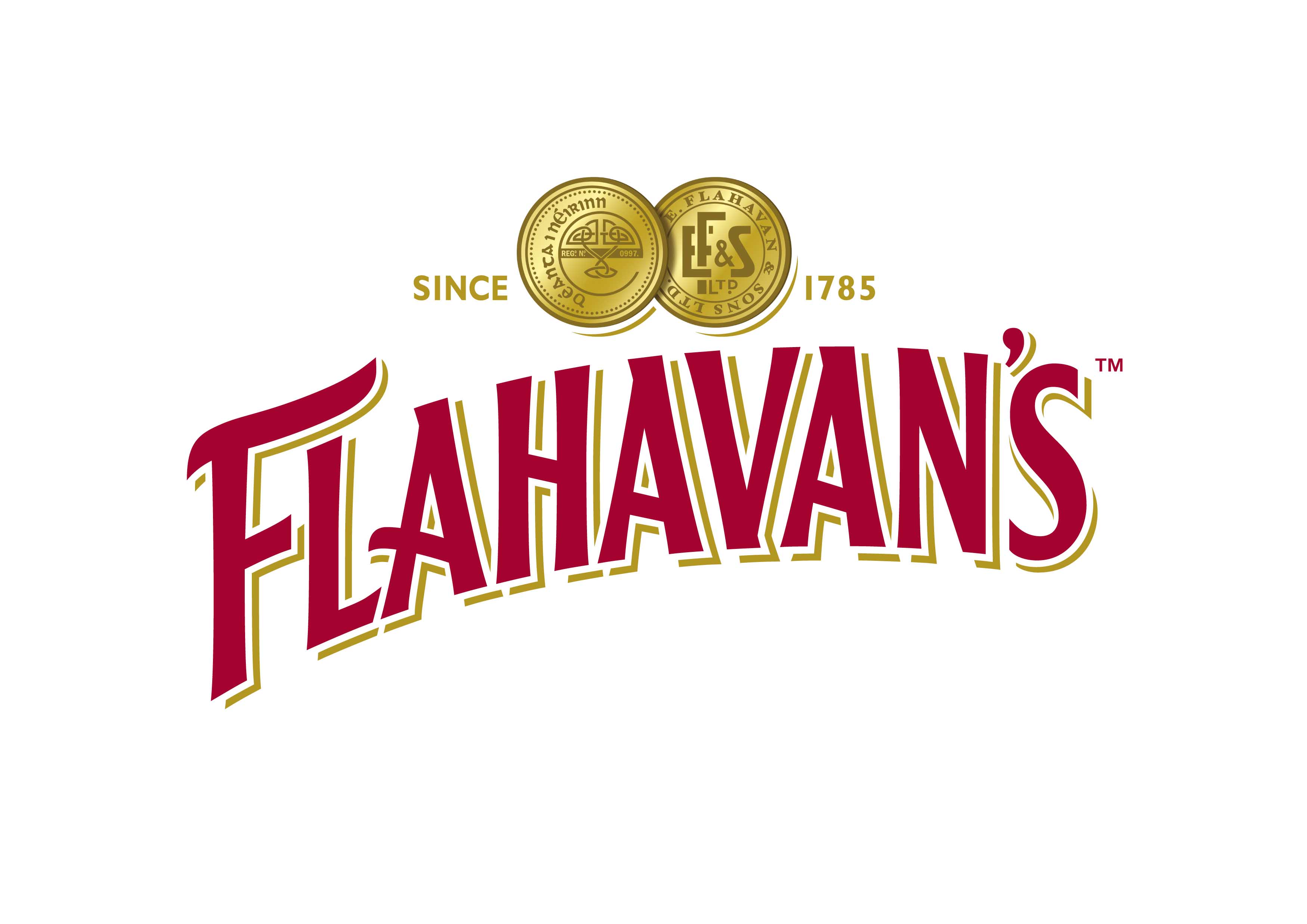 The league runs in six areas: Co.Down, Southern Area, Co. Antrim, North West, Causeway Coast Area and Co-Tyrone/Fermanagh Area.
The top 3 teams and 5 individuals (from each area) take part in a Northern Ireland Final. The 2018-2019 Final was held on 30th January 2019 at a the Billy Neill Centre of Excellence. The top 20 girls & boys from the Final will be invited to join the Flahavan's Porridge Athletics NI Junior Cross Country Squad for 2019.
Follow the Athletics NI Primary School Cross Country on Facebook for updates!
New Schools
If your School wishes to join the Athletics NI Primary School Cross Country League all you have to do is email info@athleticsni.org with the following information:
School Name
Full Address inc Post Code
Contact Teacher & Email Address (please be aware that all communications regarding the league will be sent to this teacher and email address)
The Region in which you wish to take part (see venues below)
ONLINE ENTRY SYSTEM LOGIN LINK
Closing Dates for Entries
Round 1: Monday 30th September 2019 at 10am.
Round 2: Monday 25th November 2019 at 10am
After the success of last year's event, with over 200 schools competing in the area competitions and just over 500 in the final, Athletics NI are excited about what this coming year's programme will bring. Athletics NI will be running a similar programme to last year with a few changes and additions due to the ever increasing schools and pupil numbers. The main programme has changed from 3 rounds in each area to 2 rounds between October and December followed by a Northern Ireland Final held on the 22nd January venue TBC.
Schools have to compete in both areas as both of these scores count for the final. You can run up to 6 pupils from P5 - P7, however only the top 4 finishers will count towards your school's team score. Girls and boys teams will be separate.
Teams/ Individuals
Girls & Boys teams will be separate with 4 to score for a team. You can run 6 in each of the main races.
Due to the popularity of the League in some areas we have had to adjust the race set up. For areas with high numbers (more than 20 schools entered) there will be 5 races.
Race 1 Individual Race (non-scoring) (mixed), Race 2 & 3 (2 Girls Races) and Race 4 & 5 (2 Boys Races). Where there are 2 girls and 2 boys main races they will be presented with medals for first 3 in each race, the results will be recorded as two separate races with the team results being added together to get overall team results. Races that have to be split into 2 girls and 2 boys races will be split at random and schools will remain in the same race for each round.
For areas with less than 20 schools entered but with high numbers there will be 3 races. Race 1 will be a Individual Race (non-scoring) for pupils not in the top 6 (there is no cap on entries in the individual race) – boys & girls will run together, race 2 will be for girls - only the top 6 girls will be allowed to race, and 3rd race will be boys - only the top 6 boys will be allowed to race.
Pupils taking part in the Individual Race (non-scoring) (1st race) will NOT count towards the teams scores this race is just for fun and to give the participants a chance to try cross country. *Individual Races (non-scoring) will only be run if entries are high in that area.
The school team that has the best overall team score (taken from the 2 races) will then be eligible for an overall county prize and to compete in the NI Final. Top 3 teams from each area will compete in the NI Final in January.
Individuals - If a school does not have enough for a team but you have some keen runners you can enter pupils individually in the main races. They must compete in both of the two rounds if they are to be in with a chance of making the NI Final. The top 5 individuals from each area will make the NI Final (score taken from both of the two races).
Note: Due to a further increase in participants we have now also had to change how previous years in the Flahavan's League have been scheduled. Each round will now take place over 1 full week from a Friday to the following Friday . We have changed the rounds from 3 rounds to 2 rounds (schools must take part in both of these rounds if they want to be in a chance with taking part in the final). We have reduced the areas to 6 combining both Fermanagh and Tyrone. Teams will now only allow a maximum number of 6 girls and 6 boys.
Age
Only pupils from P5 to P7 are eligible to compete.
Start
At the start of each race you must line your school up in single file. Putting your strongest runners to the front. If there is enough space you may be able to start in two's.
It's at the Race Directors discretion where teams are allocated a start pen. It is the schools responsibility to ensure that competing athletes assemble at the start area at least 5 minutes before the start of their race. Please make sure that the chip is secure on the ankle at the start of the race.
Finish
At the end of each race there will be a finishing funnel. The finish line will be at the start of the funnel and marked with 2 flags or a line. After each runner crosses the line they must stay in order and walk right to the end of the funnel where their number and finish place will be recorded. No overtaking in the finishing funnel. Place your chip in the buckets at the end of the funnel. This may affect the results if not given back at the end of the race.
Sportsmanship
Athletics is a non contact sport and therefore there should not be any physical contact during the race. For cross country where everybody is tightly packed at the start it is understandable that there might be slight contact (officials will be watching) but any contact observed by officials during the final stages of the race will lead to disqualification.
Entries
All runners' names must be entered online. For rounds 1 & 2 you must submit your runners' names the week before, using only the official online entry section. You can change the team runners for the different rounds. If a child is sick or unable to attend at the last minute we can assign a new number that morning, but no school entries will be taken on the day. WE WILL NOT ACCEPT LATE ENTRIES.
Photography
Photographs will be taken during the different rounds and at the NI final, these will be used on the Athletics NI website and for media. When completing the application form you must tick whether there is parental consent for Athletics NI to use each child's photograph. If a child from your school is not allowed to be photographed then please let us know and we can delete any Athletics NI photos that they are in.
Area Distances
Athletics NI will be using the same distance as last year for each round. Athletics NI have made the distances more progressive to follow the UK Athletics and Athletics Ireland guidelines. Round 1 – approximately 1200 metres and Round 2 – approximately 1400m and the final approximately 1600m. In order to help with the increase in distance Athletics NI have developed a guideline training programme that you can use if needed.
Footwear
Spikes can be worn for cross country although as they are only primary school children they should not be any longer than 9mm. Children wearing spikes will most likely be used to wearing them but if a child from your school is wearing spikes you must remind them to be careful with them and to avoid getting to close to other athletes.
Pacing
NO pacing is allowed during races. Athletes will be disqualified if they are seen to be being paced (followed around) the course by teachers, parents or other athletes.
*

Wheelchair race (WCH)
There will be 2 wheelchair races this year, at Lurgan Park (round 1) and Lisnagarvey High School (round 2).
The wheelchair races will take place on footpaths/ playgrounds and will be between 200m and 400m. Children can use their own wheelchair. Children from any primary school in Northern Ireland can take part in the 2 wheelchair races stated above, they do not have to be from that area.
Entry fee
Online entry – all entries must be done online. Entry fee is £10 per team (up to 6 children in a team with boys &girls separate) and £2 for any individuals.
Pupil's names must be entered online. Once a child has been entered the first time their details will remain in the online system, making it easier and more convenient to enter them for each round, via the Events Page.
Receipts for entries can be printed from the online system. Please note that no name changes or late entries will be accepted.
*We have now included chip timing for both rounds and the final. Please make sure the chip is attached properly before the start of the race. There will be a set of instructions inside each of the schools pack to show you how the strap is attached. THIS ONLY WORKS WITH ONE CHIP AND IT PLACED ON THE ANKLE. Please return the chip immediately after the race*
The Final will be held on the 22nd January 2020 venue TBC. The top 20 girls & boys from the Final will be invited to join the Flahavan's Athletics NI Junior Cross Country Squad for 2020.