Middle & Long Distance
Mark Kirk (Middle & Long Distance/ Cross Country)
Belfast
Mark coaches a large group of athletes ranging from 16 to 55 years of age. His daughter Katie Kirk won an European Junior Gold medal in 2011 as part of the GB 4x400m team. She also finished 5th in the individual 400m final. She competed in 2 Commonwealth Games (2010 and 2014) and represented Ireland over 800m at the European Team Championships in 2019. She has won 5 British age group titles from U17 to U23 and Irish titles from U20 to Senior. Mark coached his son Conall Kirk to the 2019 European Indoor Championships and the 2019 European Games. He has won Irish National age group titles at cross country, indoors and outdoors and medalled at the Irish Senior 800m Championships in 2018. He currently holds the NI Youth 800m record. Mark coaches James Hamilton who represented GB at the European Para Athletics Championships in 2016 and the World Para Athletics Championships in 2017. Mark also coached Ryan McDermott to 2 European Cross Country Championships in 2013 and 2014. Mark was part of the coaching staff for the Irish cross country team at the European Championships in 2019 & assists with leading the Northern Ireland Marathon Potential Project.
Contact: mbkirky@gmail.com
Francis Marsh (Middle & Long Distance/Cross Country)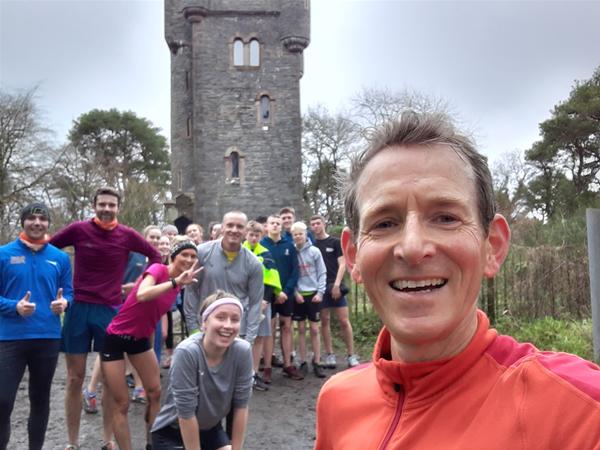 Bangor/North Down & Ards
Francis is a qualified British Athletics Event Group Specialist Coach in Endurance, coaching since 2003 and working with a range of athletes aged 14 to 35, including: Mark Patterson (European U20 800m finalist 2009, World U20 800m semi-finalist 2010); and Craig McMeechan (10th European U18 3000m 2016, Irish U20 XC champion & 37th European U20 XC 2017. Francis has a degree in Sports Coaching and his coaching philosophy embraces: long-term athlete development; a positive motivation climate; supporting individual athlete needs; and a holistic approach - reflecting the many factors contributing to development and performance.
Contact: fmarsh.justdoit@hotmail.co.uk
Teresa McDaid (Middle & Long Distance)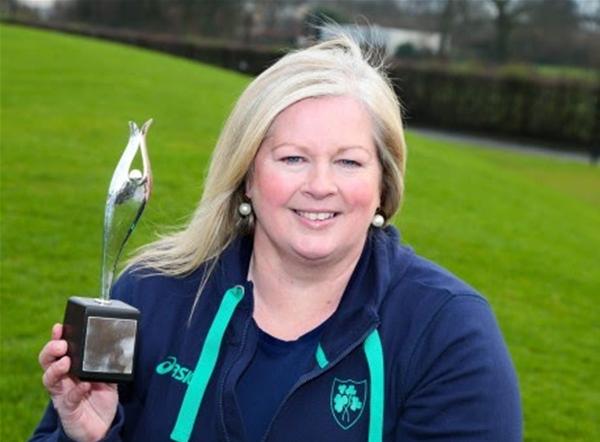 Letterkenny
Teresa believes in a "coach Led, multi-functional, integrated, event specific coaching system. Working closely with service providers enabling the athlete to reach their potential and be 'fit for purpose'......I believe in balance, trust and developing an individual relationship based on understanding the person, their abilities, goals, and what athletes want out of athletics."
Coaching Highlights
Mark English 800m IAAF World Championships 2013 , European Bronze 2014 1.44.82 2013 ( 2nd fastest Irish Man)/ 5th World Juniors 2012
Ruairi Finnegan 1500m 3.44.60 European Juniors 7th 2013,1st European Youth Olympics 2011
Darren McBrearty 800m 1.47.71 semi –finalist European Indoors
Danny Mooney 1500m 3.42.11 5000m 14.16.87,Commonwealth Games 2014, European Indoors 2015
Conor Bradley 5000m 13.56.52-2019. 3000m 7.58.30- 2019, Euro Cross Team 2019
Ann Marie McGlynn Cross country Euro Cross Team Bronze medallist 2014
Christy Johnston Cross country Euro Cross Team 2012.
Underage International vests: Sean Corry Omagh , Peter Gibbons Letterkenny Niamh Heaney Omagh
IAAF Level 1V ( 2014)
Pursuit of Excellence Programme (PEP) Irish Institute of Sport 2010/2011 & 2013-2016
Currently Irish Senior Team Operations Manager Athletics Ireland.
Contact : Teresa.McDaid@hotmail.com
Bashir Hussain (Middle Distance/Steeplechase/ Mountain Running)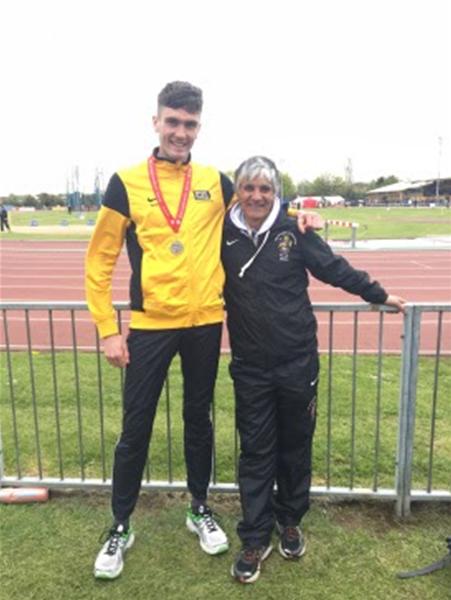 Bashir Hussain is a British Athletics Level 4 Coach and has an MSc in Biomechanics and has been coaching since retiring from competing as an international athlete that saw him win key events around the world including the Tsing Ma Bridge Hong Kong and Manchester Marathons. He has a road best of 63:01 over the half marathon, has won national medals and titles over the steeplechase, XC and on the track. He won a World M40 1500m and 3000m indoors in 2006. Bashir holds a British Athletics Level 4 coaching qualification in endurance.
Coaching Highlights
Lizzie Adams-Browne (Armagh 3k Winner 9:17 and with a 10k best of 32:50 (2011)) and 5th at World Mountain Running Championships 2012
Matt Clowes-3:58 mile (2015 ranked 3rd) and 1:49 800m and 13-58 5k in 2014 and 2015 English 5000m Champion 2012
Tom Horton -top ranked over 1500 & 2000m steeplechase in 2016/17

with his 5:36 to win the Manchester International

Julie Briscoe -2:39 marathon performance in 2014/ GB debut in 2017.

Rachel Robinson -2018 ranked 5th in the UK over 5k

with 16:39 for park runs (& 16:40 5k on road)

Adam Kirk Smith ranked 10th in the UK in 2019

after his 2K win in Belfast

Robbie Simpson (UK Junior Champion 2009, 6

th

place at European Jnr Mtn championships)

Vic Wilkinson 5th Commonwealth Mountain Running Championships 2011/12

Mentoring/Supporting coach Mark Haynes and athlete Joe Haynes to the 2019 Irish Schools Senior Steeplechase Title and 2020 Irish Junior Medal.