Steeplechase
Bashir Hussain (Middle Distance/Steeplechase/ Mountain Running)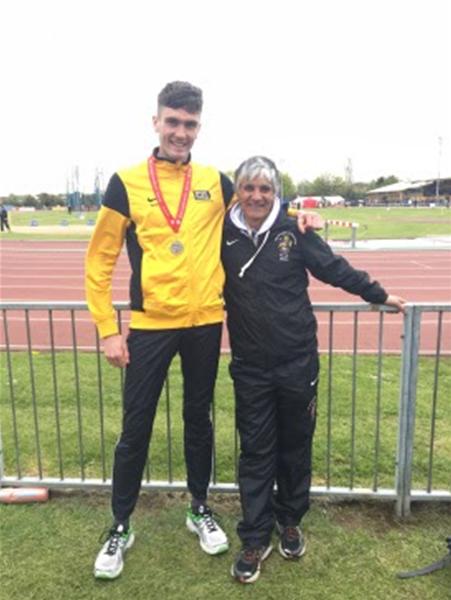 Bashir Hussain is a British Athletics Level 4 Coach and has an MSc in Biomechanics.
Bashir has been coaching since retiring from competing as an international athlete that saw him win key events around the world including the Tsing Ma Bridge Hong Kong and Manchester Marathons. He has a road best of 63:01 over the half marathon, has won national medals and titles over the steeplechase, XC and on the track. He won a World M40 1500m and 3000m indoors in 2006. Bashir holds a British Athletics Level 4 coaching qualification in endurance.
Coaching Highlights
Lizzie Adams-Browne (Armagh 3k Winner 9:17 and with a 10k best of 32:50 (2011)) and 5th at World Mountain Running Championships 2012
Matt Clowes-3:58 mile (2015 ranked 3rd) and 1:49 800m and 13-58 5k in 2014 and 2015 English 5000m Champion 2012
Tom Horton -top ranked over 1500 & 2000m steeplechase in 2016/17

with his 5:36 to win the Manchester International

Julie Briscoe -2:39 marathon performance in 2014/ GB debut in 2017.

Rachel Robinson -2018 ranked 5th in the UK over 5k

with 16:39 for park runs (& 16:40 5k on road)

Adam Kirk Smith ranked 10th in the UK in 2019

after his 2K win in Belfast

Robbie Simpson (UK Junior Champion 2009, 6

th

place at European Jnr Mtn championships)

Vic Wilkinson 5th Commonwealth Mountain Running Championships 2011/12

Mentoring/Supporting coach Mark Haynes and athlete Joe Haynes to the 2019 Irish Schools Senior Steeplechase Title and 2020 Irish Junior Medal.
Contact: bhussain@ait.ie