Athletics Fixtures In Northern Ireland
World Athletics Northern Ireland International Cross Country
Billy Neill MBE Country Park
22 January 2022 » 22 January 2022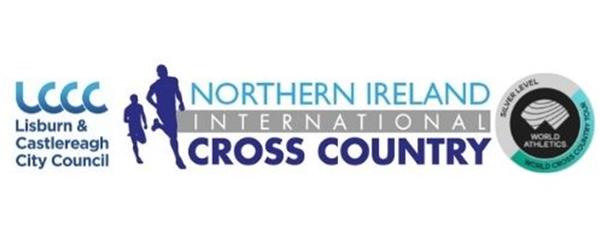 World Athletics Northern Ireland International Cross Country
Date: Saturday 22nd January 2022
Location: Billy Neill MBE Country Park (341 Comber Road, Belfast, BT16 1BX)
Info For Spectators
Entry:
Entries:
All Athletes age 11 years or over on 31st Dec 2021 must be registered from 1 April 2021. No registration, no entry.
Teams must field no more than the permitted number. Entries of more than one team in an age group must be marked as "A", "B" etc in the club name i.e. "City of Lisburn A" etc. Switches for teams may be made between pre-entered athletes on the day (no new entries). For age groups up to U20, all members of a team must be in the same age group race.
Please note U13 & U15 age groups are held under UKA Age Group rules (age on 31st August 2021) For U17 and up, age groups are under World Athletics rules (age on 31st December 2022). For those in the British Cross Challenge, the prizes will be calculated under the UKA Age Groups, as the U17 and U20 races are held together to allow for this.
British Cross Challenge Series
Closing Dates
Closing date for paper entries: Friday 7th January 2022 at 5pm
Closing date for online entries: Tuesday 11th January 2022 at 5pm
There will be no on the day entries.
Anti Doping & Media:
All athletes and athlete support personnel are bound by UKA/IAAF Anti Doping Rules (which can be found on the UKA website www.uka.org.uk). In particular, athletes should ensure that they register any use of prescribed medication containing prohibited substances prior to any use or (in emergency cases) immediately after use. For further information please contact the UKA Anti Doping Department on 0121 713 8400.
By entering you acknowledge that drug testing will be in operation for relevant races at this event. If entering athletes (who are under the age of 18 on the day of event) in U20 or senior open categories, you will be required to submit individual parental consent in case they are selected for testing. It is not normal practice to target U18s for testing, but if their performance merits it, it would not be fair to test some athletes and not others. Consent form is available for sending upon request from Athletics NI or to download CLICK HERE
By entering you confirm you have made guardians of any children/vulnerable adult athletes aware that photography/film footage containing their image may be used by ANI and partners. Media queries/special arrangements & exemption requests to be sent to alan@athleticsni.org.
Scoring
World Athletics Northern Ireland International Cross Country – General Entries
Age group entries and World Athletics Jnr Women Run 6, Score 3
World Athletics Jnr Men Run 8, Score 3
International/Guest Teams 3 to score
Accommodation
Media Accreditation
All media personnel must be accredited. To apply, simply complete the registration below: