All Set for the Belfast International
09 September 2021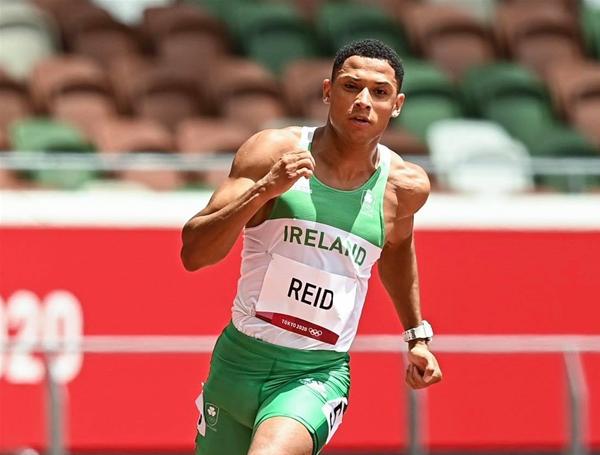 Athletics NI will play host to athletes from across the UK, Ireland and Europe at this weekend's Belfast International Meet on Saturday 11th September at the Mary Peters Track.
NI Commonwealth Games Bronze Medallist, Leon Reid (Menapians AC) will take to the track in the Men's 100m fresh from Tokyo 2020, where the 200m NI Record Holder won his heat of the Men's 200m in a season's best of 20.53, before finishing in 7th place in a time of 20.54 in the semi-finals. He will compete against Denmark's Frederick Schou-Nielson, who was part of the Danish 4x100m team in Tokyo, where they set a new Danish National Record with a time of 38.16 in their heat. Joining them will be Munster 200m Champion, Paul Costelloe, along with Lagan Valley AC's James Hillman, Kurt Wright (Speed Development Project Track Club) and T47 athlete, Eoin Duffy (Athletics NI Unattached).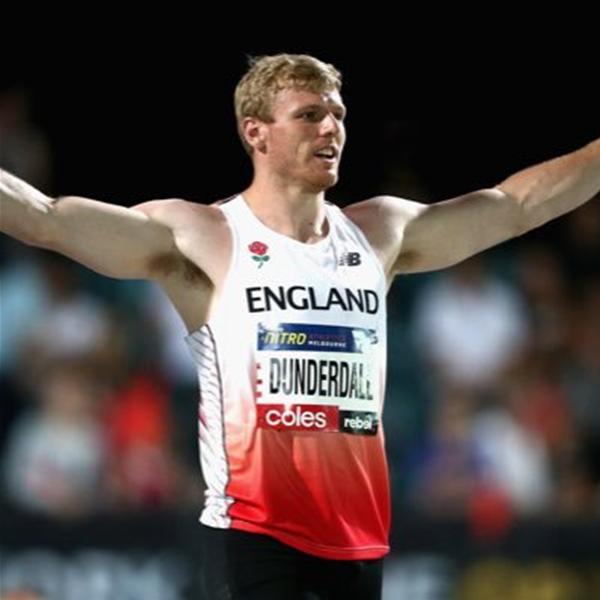 England's 2014 Commonwealth Games athletes, Joe Dunderdale and Benji Pearson compete in the Men's Javelin against 7-time Scottish Athletics Senior Champion, Greg Millar, as well as NI & Ulster Senior Champion and Donegal Javelin record holder, Gareth Crawford (Lifford Strabane AC); NI Youth Academy athlete, Jack Brownlie (City of Lisburn AC) and Ireland's Euan Canniffe.
Belgium duo, Cloe Chavepeyer and Marilyn Alabiso will compete in the Women's 100m against an Irish trio of Olympian Sarah Lavin, Janine Boyle and Cliodhna Manning, along with World Para Junior Champion in the 100m and 200m, Eve Walsh-Dann (North Down AC).
NI talent will be on show in the Men's Long Jump competition as Jai Benson (Lagan Valley AC), Ben Fisher (City of Lisburn AC), Jonny Cochrane (Ballymena & Antrim AC) and Joshua Knox (City of Lisburn AC) go head-to-head with the U20 Multi-Event Challenge athletes, Jordan Cunningham (City of Lisburn AC), Troy McConville (Windsor Slough Eton Hounslow) and Lexx McConville (Athletics NI Unattached), who will also be competing in the Javelin, 400m and the 100m. In the Women's Long Jump Switzerland's Michele Garlinski will take on City of Lisburn AC's duo of Erin Fisher and Abby Tate.
The day's events will also include the Men's 3000m Team event and the Women's 2000m Team event, with the prize fund for these events generously donated by the family of the late Fearghal Devlin on the 1-year anniversary of his passing.
Following his Senior International debut at the European Athletics Indoor Championships earlier this year, Ireland's Luke McCann will compete in the Men's 800m on Saturday against USA's Garrett O'Toole and Ireland's Philip Marron, who set his PB of 1:50.99 at the Belfast Irish Milers Meet in May. North Belfast Harriers' Andrew Milligan will join Irish duo Dean Ryan and Mark Carmody, along with Victor Van Der Wel from The Netherlands; Lagan Valley AC's James Ashley with race pacer, Dan Putman.
In the Women's High Jump competition, European U20 Silver Medallist and Commonwealth Games athlete, Sommer Lecky (Finn Valley AC) will compete against The Netherland's Glenka Antonia; Lifford Strabane AC's Shannon Craig, Tir Chonaill AC's Tori Murchan and England's Bernice Coulson.
Netherland's duo of Bregje Sloot and Priscilla Van Oorschot will take to the start line in the Women's 800m along side a stellar line up of Belgium's Vanessa Scaunet, Ireland's Jenna Brommel and 2014 Commonwealth Games athlete, Katie Kirk (Athletics NI Unattached), along with Scotland's Jill Cherry and race pacer, Jess Tappin.
The Women's Hammer event will see Switzerland's Nicole Zihlmann and Belgium's Vanessa Sterckendries compete against Ireland's Youth Hammer Record holder, Nicola Tuthill as well as Lagan Valley AC's Lynsey Glover and Ireland's Una O'Donnell and Megan Moynihan.
In the Men's 1500m, it is a local affair, with 2018 Commonwealth Games athlete, Adam Kirk-Smith (Derry Track Club) taking on Annadale Striders' Neil Johnston following his recent win at the Manchester International in the 5000m; Clonliffe Harriers' Jonny Whan and Foyle Valley AC's Oran O'Hare as well as Ireland's Robbie Fitzgibbon.
The Belfast International will incorporate the Mike Fulton Memorial Mixed Discus Competition, which will see Northern Irish and Irish competitors commemorate the late athlete. Lifford Strabane AC's Ross Henderson will compete along with NI & Ulster Senior Champion, Eoin Sheridan (Clonliffe Harriers), City of Lisburn AC's Colin Clear and Invictus athlete, Dougie Durrant. Lagan Valley AC's Lynsey Glover will compete against NI & Ulster U18 silver medallist, Aoife Giles (Cranford AC) and NI & Ulster U17 bronze medallist, Orla Neely (Cranford AC).
In the Men's 400m Ballymena & Antrim AC's Craig Newell will run against an English duo of Dan Putman and Alex Haydock-Wilson. Switzerland's Michael Garlinski will compete in the Women's 100m Hurdles against Ireland's Olympian Sarah Lavin.
There will be a number of children's events throughout the day, including the final of the Children's Summer Scheme, which gave children across Northern Ireland the opportunity to take part in athletics in five regional hubs, with the top 3 boys and girls from each region qualifying through to the final. The Children's Summer Scheme and the Belfast International is part of the Northern Ireland Office's Centenary Programme, 'Our Story in the Making', showcasing and celebrating stories from across Northern Ireland.
All the day's action will be available to view with live stream on the Athletics NI Youtube channel: https://www.youtube.com/user/AthleticsNI/videos
Event details can be found here: https://athleticsni.org/Fixtures/Belfast-International-Meet
Follow Athletics NI on Facebook, Instagram and Twitter for Live Results and updates from the event.