Andrew Greer Selected for WPA Grand Prix in Italy
03 May 2022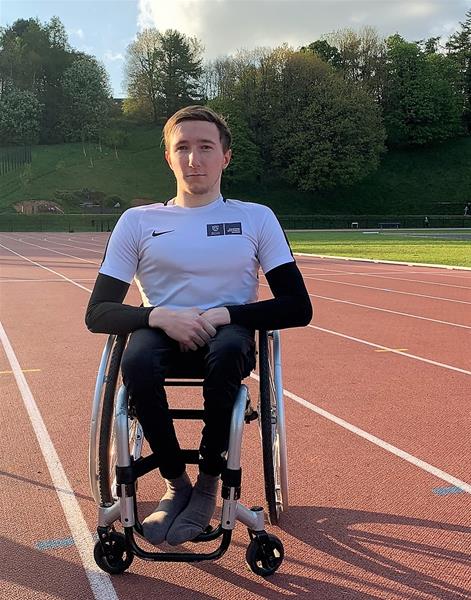 Northern Ireland's Andrew Greer has been selected as part of a six strong team to represent GB & NI at the World Para Athletics Grand Prix in Jesolo, Italy on 6-8 May.
These athletes have been selected for the British team to provide an international competition opportunity for junior para-athletes following the postponement of the World Para Athletics Junior Championships and Manchester International this year.
This is the first British vest for all six selected athletes, including Torque Racing Clubs, Andrew Greer (Coach: Heather Ardis) who is one of the Athletics NI Youth Academy athletes, recently returned from Warm Weather Training in Portgual.
Sarah Benson, the Paralympic Pathways Manager at UK Athletics, said, "We are really pleased to be offering this opportunity to athletes who are progressing in the pathway. With the absence of the WPA Junior Championships this year, we were really keen to provide an opportunity like this to the para junior athletes.
"The Grand Prix will be a chance for these athletes to gain valuable international competition experience, going through the processes and experiencing the team environment which will be so important for these young athletes as they progress over the next few years.
"Earning your first British junior vest is a big moment in your career, so it is a proud moment for the athletes, coaches and support teams."
The GB & NI para junior team for the World Para Athletics Italian Grand Prix:
Travis Anderson (Durham) – T20 400m
Madeline Down (Dominic McNeillis, Halesowen) – T38 100m and Long Jump
Andrew Greer (Torque Racing) – T54 100m and 400m
Bebe Jackson (Michelle Dawson, Harlow) – T44 100m and 200m
Zachary Tandy (Nathan Stephens, DSW Para Academy) – F44 Discus
Amy Thompson (Robert Halliwell, Wigan & District) – F40 Shot Put and Discus
Team Staff:
Job King – Team Coach
Pamela Robson – Team Coach
Cathy Walker – Team Coach
Sarah Benson – Team Manager