Athletics NI Launch Club Self-Assessment Toolkit
22 June 2021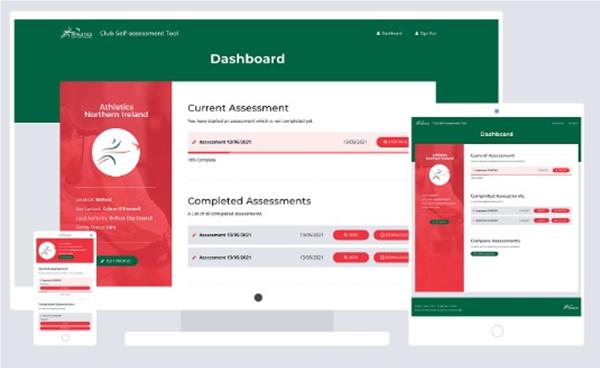 Athletics NI have today launched their new Club Self-Assessment Toolkit in order to support Athletics NI affiliated clubs with their development.
Completely free to use for Athletics NI Affiliated clubs, it allows clubs to log in to their own personalised dashboard where they can self-assess the club at any time by answering questions in seven key areas.
How Does It Work?
Once you register your details you will be able to access the Club Self-assessment Tool. From here you will answer questions in 7 sections. They are all multiple-choice answers. Once completed you will be supplied with specific feedback, toolkits, guides and links based on your responses.
You will be emailed a copy of the report along with an action plan linked to your responses. This will allow your club to make strategic decisions for the future. You can then run another self-assessment further down the line to measure against previous results and see how things have changed in the club.
This is designed to provide all clubs an opportunity to self-assess and then act upon results in their own timescales. We recommend completing this as a committee/board to get the best overview of the club.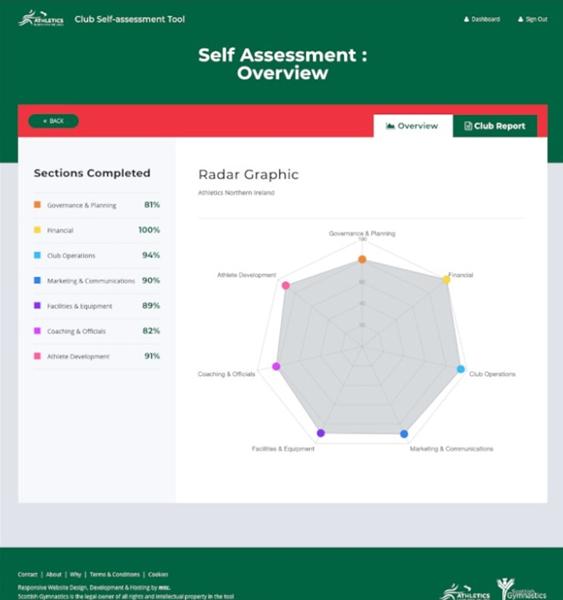 The benefits of using our tool
Completely free to Athletics NI member clubs
Provides you with an instant overview of the club
Provides your club with unique feedback from Athletics NI
Provides your club with relevant toolkits, guides & links
Provides your club with a live editable action plan document
Supports the club in making strategic decisions
Provides your club with a PDF report
Allows your club to review progress against historical results
The tool and content has been designed by our team at Athletics Northern Ireland in partnership with Scottish Gymnastics to make it as relevant as possible to ensure it specifically meets the needs of member clubs. It works on PC, tablet and smartphone so you can do it in the club or on the move.