Belfast International Event Preview 10 Barriers to Success
19 May 2022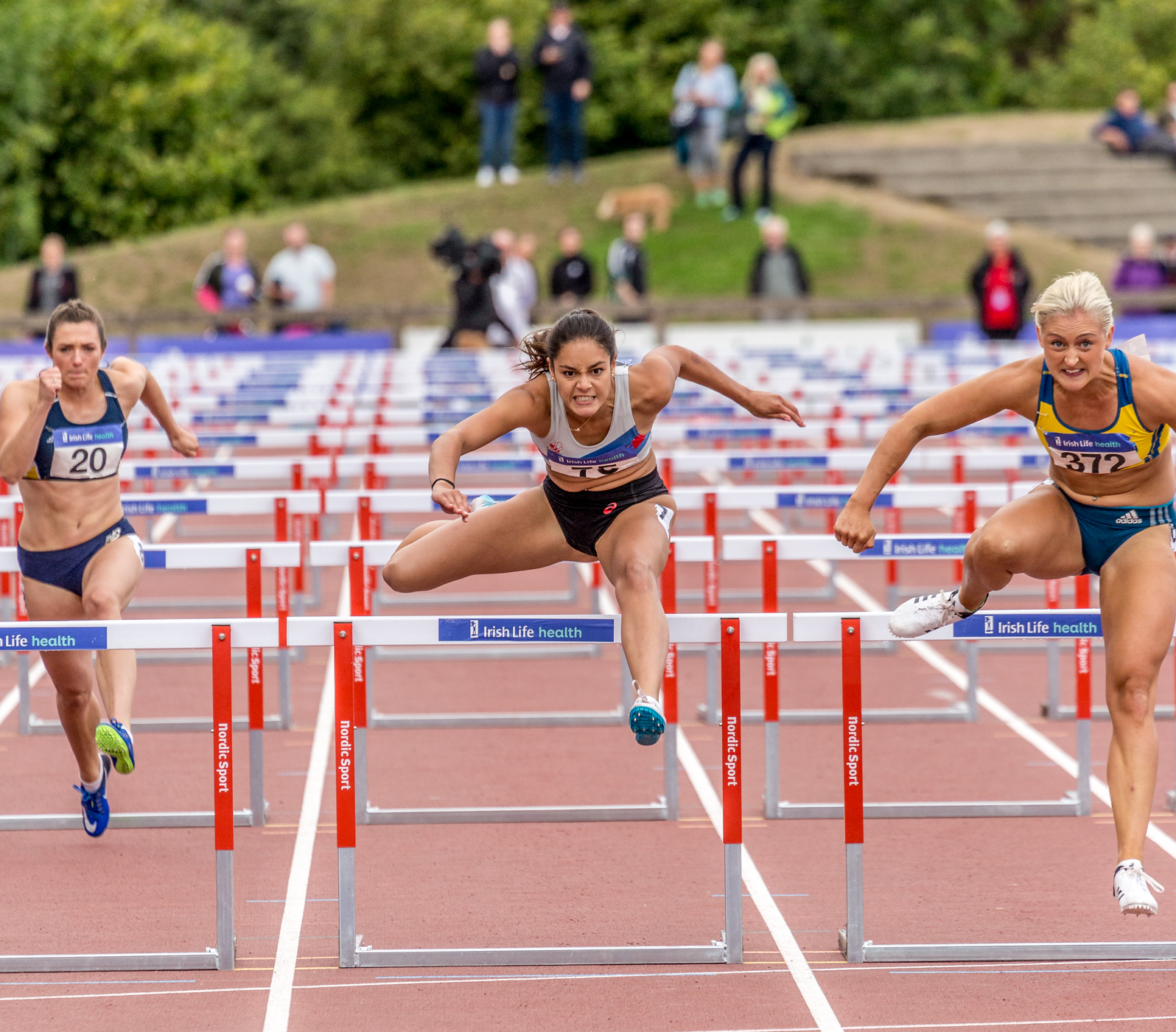 The Women's 100m Hurdles line up for the Belfast International has the potential to produce the track event of the day. Of the eight entries, five of the women have bettered 14 seconds and as well as seeking victory on the day they and everyone else will have their eyes on the trackside clock to see if the record of 13.29 achieved by Lady Mary Peters in Munich in 1972 can be challenged.
Local eyes will be on City of Lisburn's Maegan Marrs who, having won the British Indoor hurdles title, represented GB & NI in the World Indoor Championships. Megan set a lifetime best I winning the Northern Ireland and Ulster Title in 2021 and in so doing achieved the Northern Ireland Commonwealth Games consideration standard. She will be no doubt hoping to cement her position on the team.
From across the border opposition will come from two former Irish National Champions both of whom are no strangers to the South Belfast venue. Indeed Kate Doherty (DSD) was a winner of the 100 metres flat at last Saturday's Belfast Irish Milers meeting and will again travel to Belfast this Sunday for the National League. Interestingly her best ever High Jump, Long Jump and 200 metres have been set on this track and she will be hoping to add the 100 metres hurdles to that list. Lilly-Ann O'Hora is another who can be aid to have a soft spot for the Mary Peters Track as two of her three performances over the sticks have been set here. Lilly-Ann is a great big event performer and is probably the most consistent championship performer of the last decade.
From across the pond the event has attracted one of Britain's most outstanding up and coming Junior hurdlers Mallory Cluley (Blackheath). A bronze medalist in the UK Under 20 Championships Mallory represented GB&NI at the European Junior Championships and is coached by British Olympian and Commonwealth Games hurdles Champion Lorna Booth. With a recent clocking of 13.75 into a strong headwind she is on form to produce a lifetime best against this oppostition.
Add to the mix Northern Ireland's two greatest Heptathletes Kate O'Connor and Anna McCauley and the race has the potential to cause the photo finish officials a headache given that there is only a fraction of a second separating the entire field on paper. And of course the proceedings will be watched with interest by Lady Peters herself so no pressure there.