Buggy Club NI
25 May 2023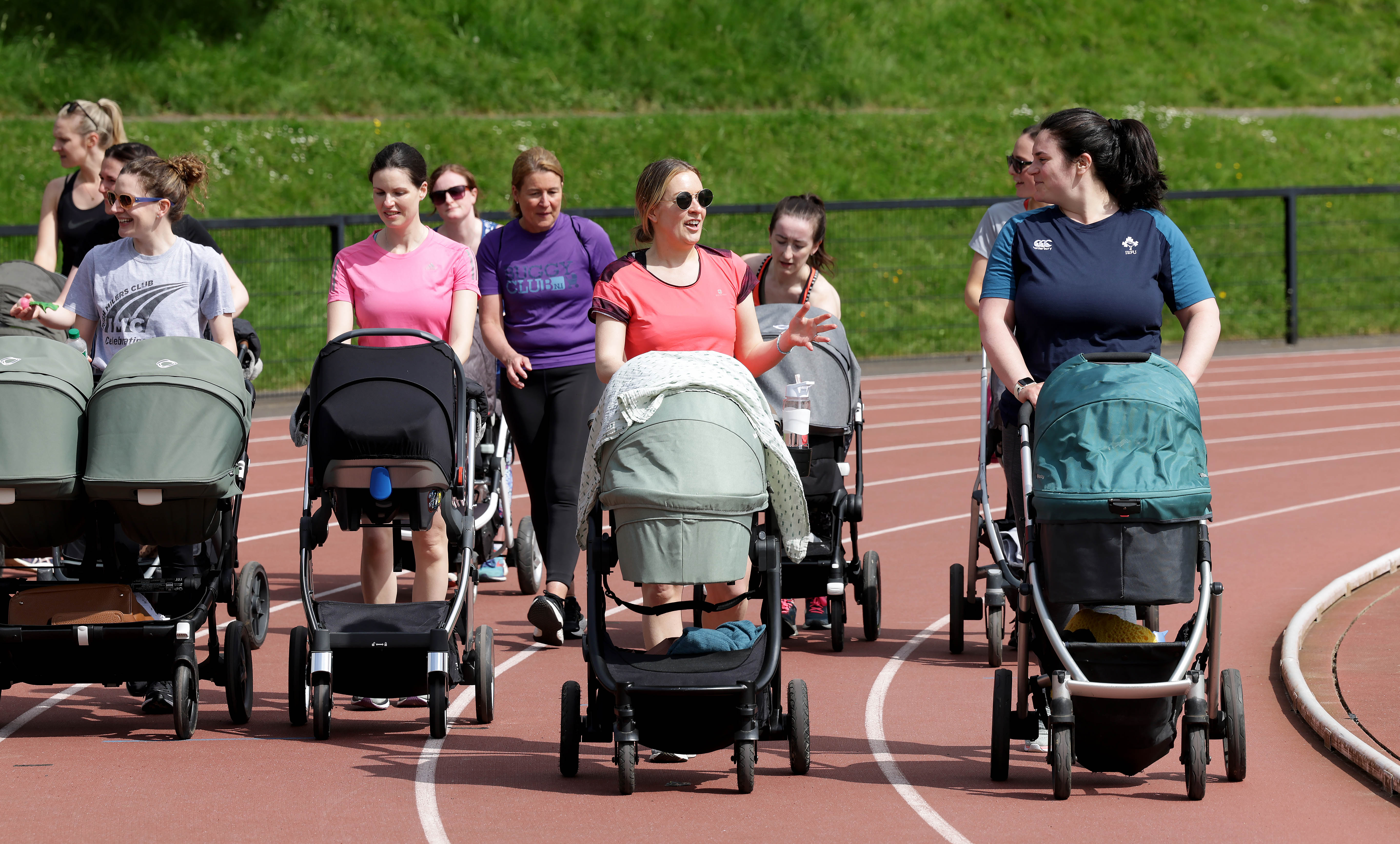 Buggy Club NI was set up in 2013 by Athletics NI Para Development Officer, Heather Ardis, to provide parents/ guardians with young children the opportunity to keep fit and active while having fun, and will this year celebrate its 10th Anniversary with the Buggy Club 5k and 1k Fun Run in October.
Buggy Club holds sessions at the Mary Peters Track on a Monday and Thursday from 10am to 12 noon and at Havelock Park in Banbridge on Tuesdays from 10am- 11:30am. Each of the sessions includes a range of activities from warm ups, body core exercises, hill runs and runs on the track and footpath. Everything is done at a pace to suit the individual and all sessions are led by Athletics NI qualified coaches.
Buggy Clubber, Carla Frazer stated that: "Buggy club is so much more than a run on the track with buggies, it's a community of empowering women, of all abilities, supporting each other through fitness and motherhood."
Long-standing member, Aisling Ferguson said: "Buggy Club has been such a wonderful and positive experience for me and my kids over the past 10 years and I'm made some life-long friends from Buggy Club. Heather has motivated and inspired me to run half marathons and my children are now budding cross country runners too."
Throughout the years Buggy Club NI have supported members in keeping fit and active through the training sessions, and during the Covid-19 pandemic, they have raised over £2,500 for charities by completing challenges to help motivate the Buggy Clubbers during lock downs. Buggy Club sessions went virtual with the Buggy Club at Home series, bringing their training sessions to living rooms across Northern Ireland.
Follow us on Facebook to find out more: https://www.facebook.com/BuggyClubNI
Buggy Club NI will be featured in the June edition of Local Women Sport magazine which can be found in your local newsagents.