Club Heroes- Orangegrove AC
20 May 2020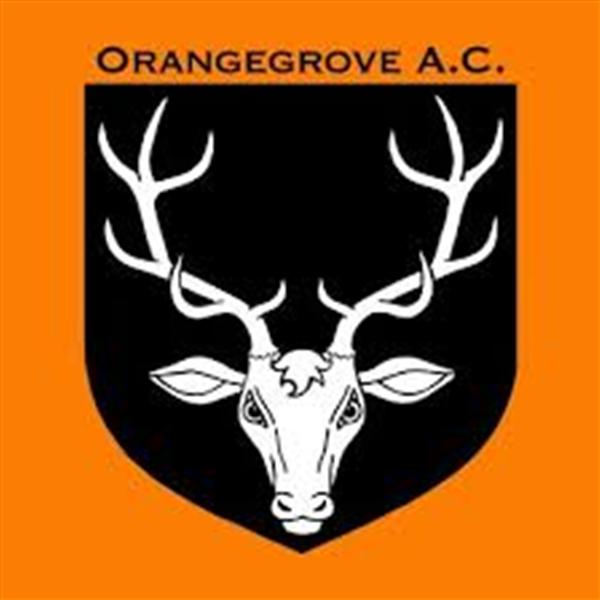 At Athletics NI we know that our clubs and members do some amazing work in their communities and further afield, through volunteering, working on the front lines or keeping people motivated and moving. Through our Club Heroes campaign we want to take a moment to say a huge thank you and celebrate these individuals and their clubs for supporting their communities, especially during the current lock down.
The second set of Club Heroes in our series come from Orangegrove AC: Andrew and Catherine McIntyre.
Andrew and Catherine McIntyre recently organised a very successful collection for a local food bank, The Larder Foodbank. The Larder foodbank supports around 150 people per month as an emergency food bank, which depends on the generous donations of the community.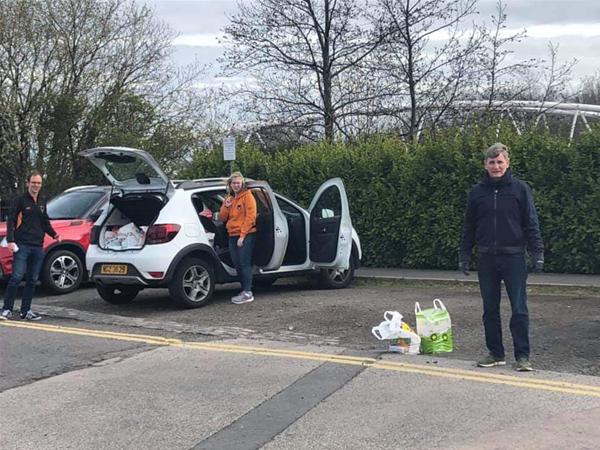 Members from Orangegrove AC donated food and other basic items and were, in the words of their club secretary, Michael Broadhead "typically generous and it was a very proud moment for our club."
"Big thanks in particular to Andrew and Catherine - they're absolute stars and absolutely selfless!"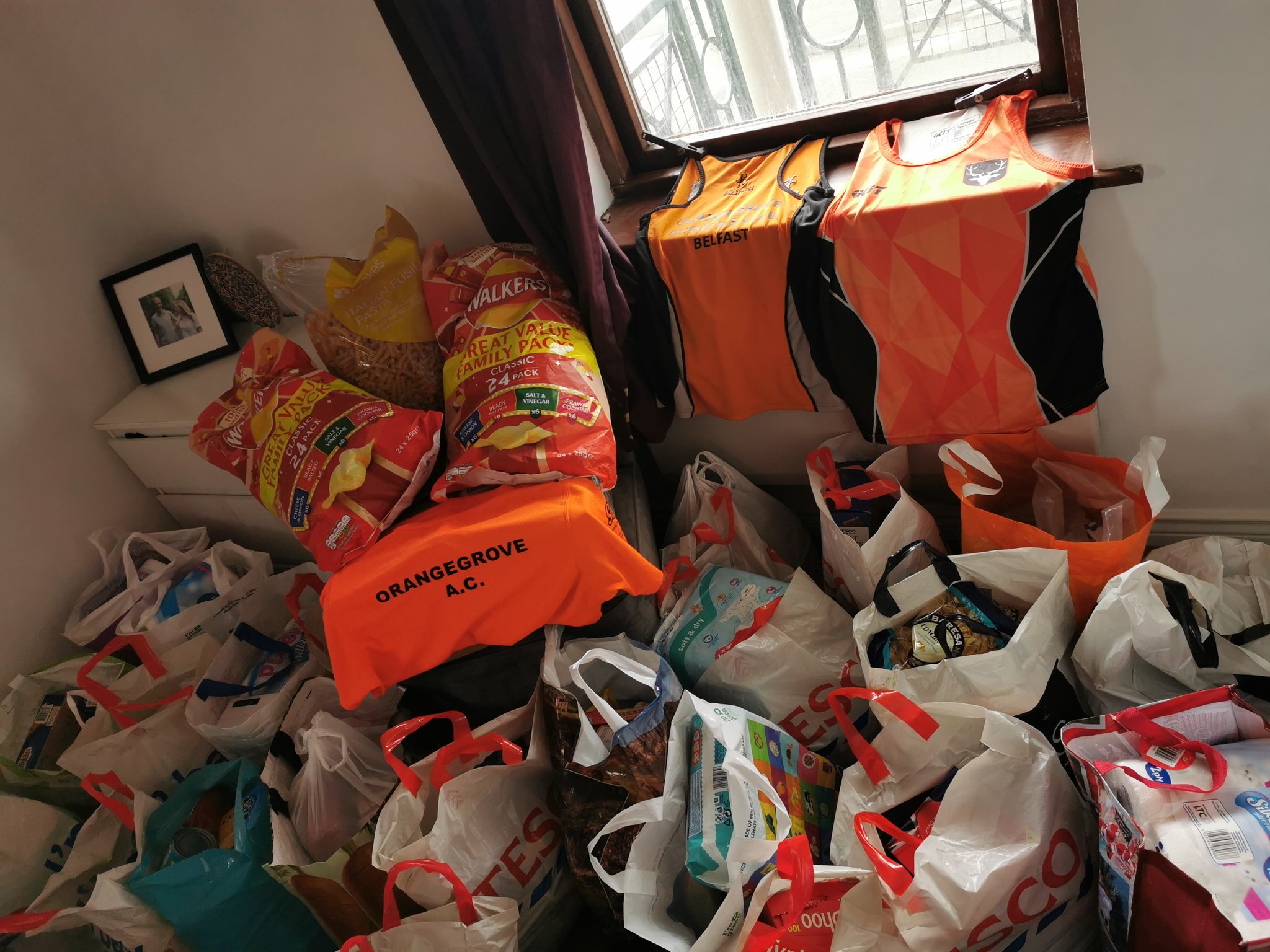 If you would like to nominate a person or group to be featured, please send the name of the person/ club you would like to nominate, along with a picture and a short description of the work they've been doing during lockdown to: shauna@athleticsni.org.