ENDURANCE POTENTIAL PROJECT 2026
05 May 2023
For the Belfast City Marathon to support an Athletics NI Endurance Potential 2026 bespoke project that will deliver Commonwealth and World standard endurance runners for Victoria 2026 and beyond by creating opportunities for Northern Ireland's potential best endurance runners to come together on a regular basis to train, learn and compete together.
Proudly Supported by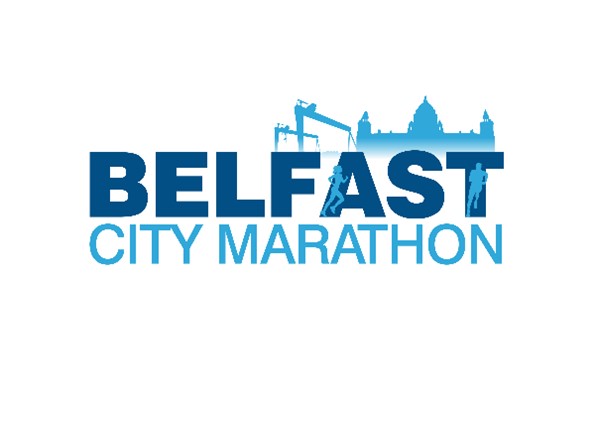 Vision
Northern Ireland has a strong tradition of endurance running dating back to the 1912 Olympic Marathon Champion, Kennedy Kane McArthur. Although McArthur became a native of South Africa, he was born in Dervock, Co. Antrim and celebrated his success in the town, where he was greeted with a torchlight procession, just eleven days after winning the Olympic gold medal. This was followed with a silver Olympic medal at the LA Olympics in 1932 from Sam Ferris who hailed from Dromore. Marathon champions are as inspirational today as they were then, and their stories provide motivation for the hundreds of people who sign up to run or walk the revered 26.2 miles that make up the marathon distance.
On the track we had the likes of Derek Graham, Dermot Donnelly, Terry Greene who had many memorable performances both at home and abroad.
Over the past four years, the Northern Ireland men's marathon record has been broken four times with Stephen Scullion running 2:12:01 at the Dublin Marathon before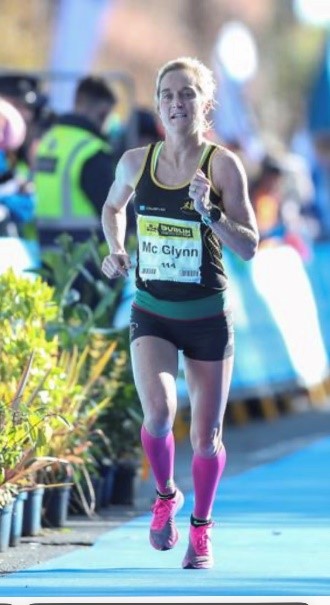 Paul Pollock ran 2:10:25 in Valencia followed by Kevin Seaward running 2:10:08 in Seville, then Stephen became the 1st Northern Irish man to go sub 2.10 with 2.09.49 in London in October 2020. The women's record now stands at 2:29.34 with Ann Marie McGlynn breaking her own record in Pulford in April 2020. However, some of the track records on the men's side are over 20 years old now, and it is our hope that someone from the endurance potential squad will rewrite these records. The women have had more success in breaking records recently with Roisin Flanagan taking the 5000m record in August 2022 in 15.26.76 and Hannah Irwin the 10000m record in May 2022 in 32.25.34.
Away from the track and road Zak Hanna finished 5th in the World Mountain Running Championships in 2022 and Gareth King 9th in the World 100k Championships.
We had three men who qualified for Tokyo 2020 which was an amazing achievement and Ann Marie McGlynn was agonisingly close just missing out on selection. The Endurance Potential Programme aims to support the next cohort of talented endurance runners who have targeted the Commonwealth Games 2026 as their main goal.
2026 Target
Two or more Northern Ireland endurance athletes making the Northern Ireland Commonwealth Games team for Victoria 2026.
This project has been set up to;
Identify talented endurance runners capable of making the team for Victoria 2026 or medal at world mountain running or ultra-running championships.
Provide a development programme that includes education, training, and competition opportunities for developing athlete-coach pairs to

Accelerate learning for athlete-coach pairings.
Help athletes to cope with the ebb and flow of their development pathway and the key transitions (e.g., from national to international level).
Purpose
The main purpose of this project stems from the need for a succession plan for the marathon event and to also improve standards throughout the spectrum of endurance events. The current crop of athletes, that have already achieved endurance success, were well-supported by the previous Sport NI funding programmes but this funding did not extend to those that show potential but have yet to register performances for the marathon or other endurance events. This programme provides relevant and appropriate training and competition opportunities for those with the potential to transition to international level and to improve overall standards in all endurance disciplines. We believe Northern Ireland can develop a pipeline of endurance athletes who will represent Northern Ireland at the Commonwealth Games and Great Britain & NI or Ireland at major championships, achieve future ANI and AAI targets and inspire the wider endurance community.
LOOKING AHEAD
We plan to process the application forms and inform the successful applicants by the start of June. There will be an induction day to discuss plans and provide further information on how the programme will develop. We plan to give our selected athletes and their coaches the opportunity to engagement with the project, aspiration the future generation and benefit their personal development. We hope to hold training and education days and to engage regularly with a sports psychologist to help our athletes and coaches prepare well for future international competition. We also hope to provide competition opportunities for the selected athletes in the UK and abroad to put the skills learned into practice. Athletes based outside of Northern Ireland may be considered provided they agree to fully commit to the programme.
Criteria and standards
This programme is open to Northern Ireland eligible athletes who are yet to compete at the highest level (Olympic Games and World Athletics Outdoor Championships) and do not currently receive British or Irish World Class Programme funding (e.g., Irish International Carding or British Olympic Potential and above).
The minimum standards set are as follows:
| | | |
| --- | --- | --- |
| 5k | Men 14.45 | Women 17.30 |
| 10k | Men 31.00 | Women 38.00 |
| Half Marathon | Men 69.00 | Women 80.00 |
Potential athletes should be able to demonstrate an upward or stable performance trajectory that would track them towards future Commonwealth standards in 2026 or beyond. Standards are seen as minimum application requirements and do not guarantee selection onto the programme. A selection panel will meet to assess all applications, performances, trajectories and will determine if there is evidence of the athlete demonstrating potential to make future Commonwealth Games level or above.
Selection Criteria:
Achievement of standards
Upward performance trajectory
Tracking towards Commonwealth Standards
Consistency in training and racing
Training history (headroom to improve)
Selection Panel:
An independent chair
2 members of Athletics NI staff
1 Road & XC
1 independent coach
Athlete-Coach pairs should meet to complete the form below and return by email or post to mark.kirk@athleticsni.org by 21st May at 6pm. Any questions can be emailed to mark.kirk@athleticsni.org.
Successful applicants will be notified in writing by 15th June.