Erasmus Junior Endurance Camp Underway in Portugal
29 October 2021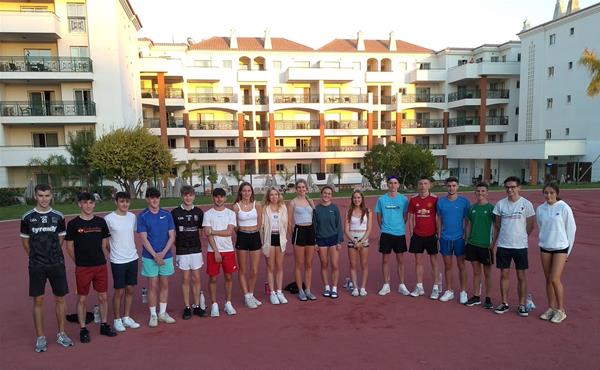 Athletics Northern Ireland's Junior Endurance Camp for Youth Academy athletes is nearing completion in Portugal. The 8 day camp of 17 junior middle and long distance athletes is funded by the EU Erasmus+. The programme exists to support education, training, youth and sport throughout Europe.
Athletics Northern Ireland has partnered with the Algarve Athletics Association to help make the camp possible. The junior athletes have made use the local cross-country trails that hosted the 2010 European Cross Country Championships.
Alongside key training sessions, athletes will also undertake physiotherapy screenings and strength diagnostics sessions with Athletics NI staff along with a number of educational sessions:
Irish Sports Institute nutritionist, Dr Sharon Madigan, a key member of the Irish Olympic Sports Science Support Team, delivered educational sessions on Teenage Athlete Health.
Sport NI Sports Institute's Dr Richard McCann, who supported Northern Ireland's 3 Marathon athletes at the Tokyo Olympics earlier this year, delivered a session for athletes and coaches on Endurance Physiology and Monitoring.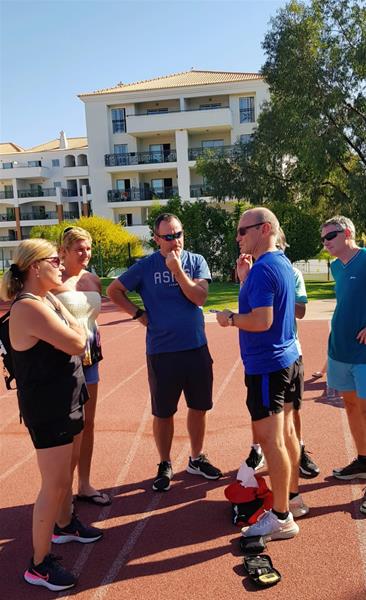 The Erasmus+ Camp incorporated a coach development programme with 5 club coaches taking part. Coaches from City of Lisburn AC; Lagan Valley AC and City of Derry Spartans, took part in practical workshops with Athletics NI staff. These sought to improve understanding of daily readiness to train; injury prevention; strength diagnostics; and heart rate and lactate monitoring.
Project Manager and Athletics NI Talent Lead, Laura Kerr, said "We are delighted to bring this group of athletes and coaches together to share ideas and work together as we continue to build a community of practice for endurance. Our camps aim to develop not just the physical skills of athletes, but the performance behaviours and mental resilience that will allow talent to flourish as a senior athlete. After successful projects in 2017, we are incredibly grateful to once again receive funding from the Erasmus+ programme. We were delighted that our 2019 camp was named as an example of best practice within the EU."
"Dublin Track Club Olympic and Paralympic athletes, including Sean Tobin, Andrew Coscoran, Michelle Finn and Greta Streimikyte, are also based at the same venue and the Athletics NI junior athletes have been privileged to join some of their key training sessions. Funding for the 2022 and 2023 camps will further support athletic development."