Job Opportunity for Pathways Coach
13 September 2021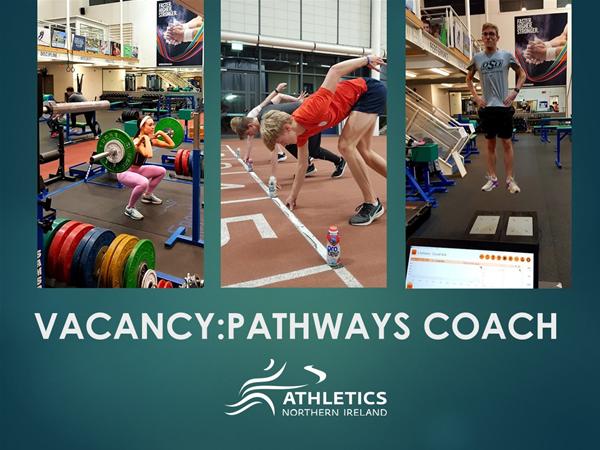 Athletics NI are seeking a Pathways Coach and look forward to working with a candidate who will make the most of this exciting opportunity.
In a fast-paced sport and growing governing body but we aim to recruit a Pathways Coach to deliver physical preparation sessions focused on strength and speed development to our talented young athletes. Reporting to the Academies Manager, the Pathways Coach will contribute to the planning and delivery of Youth Academy and Speed Power Academy programmes including weekly speed development and strength and conditioning sessions and regular athlete, parent and coach education sessions. The Pathways Coach will track and monitor athletes and this will include strength diagnostics, movement screening, and measuring performance progress.
There will be a reasonable expectation that the Pathways Coach will commit to work on evenings and weekends with a varying schedule week to week and have access to own transport for regular off-site meetings.
For more information please email info@athleticsni.org or telephone 028 9060 2707. No CVs will be considered.
Interviews will be held on Monday 27th September at Athletics House, Mary Peters Track, Belfast (subject to Covid restrictions), or via Zoom.
Athletics Northern Ireland is an equal opportunities employer.
For more information, please see here.
Closing Date 1pm on Friday 24th September