NI & Ulster Athletes Selected for Welsh and Combined Events Internationals
28 June 2019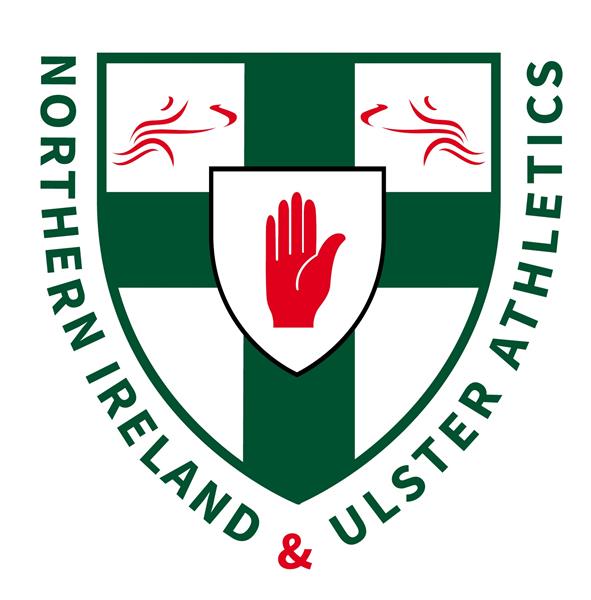 Sixteen athletes have been selected for internationals taking place over the next six weeks.
Welsh U20 International
Seven athletes have been selected to travel to Cardiff for the Welsh U20 International on the 24th July, to compete against teams from Wales (U20 and Welsh Schools), Scotland and England (North, Midland and South).
The International will be a regular fixture for the U20 Age Group from this year onwards as we look towards strengthening the Athlete Development Pathway and increasing the numbers of athletes successfully transitioning from U17 to U20, U23 and senior age groups. Along with Age Group Major Championships, the Welsh U20 International is an opportunity for athletes to learn performance behaviours including interacting effectively with team coaches, self-management and preparation at championship events.
Athletes will undergo educational team meetings delivered by Athletics NI Development Staff which will cover a number of these areas. Athletics NI plan to continue this education by making it a theme of future camps and competitions now that the Commonwealth Games 2022 cycle is underway.
Team List
| | | | | |
| --- | --- | --- | --- | --- |
| Name | | Event | Club | Coach |
| Erin | Fisher | Pole vault | City of Lisburn AC | Jim Alexander |
| Oisin | McCorry | 400MH | Annalee AC | Jeremy Lyons |
| Antony | McCambridge | 3000m | St Malachy's AC | Joe McAllister |
| Lauren | Callaghan | Triple Jump | Finn Valley AC | Paul Wilkinson |
| Grace | Carson | 3000m,1500m | Mid Ulster AC | Bill Foster |
| Lauren | Roy | 100m and 200m | City of Lisburn AC | Adam McMullen |
| Anna | McCauley | 100mh, High Jump, Long Jump | City of Lisburn AC | Maureen McCauley |
Combined Events Internationals
Nine athletes have been selected to represent NI & Ulster at the Home Countries International/England Age-Group Championships, being held on the 3rd and 4th August in Manchester.
Athletics NI Coach Development and Physical Preparation Lead Laura Kerr explained: "Our recent strategic focus on delivering a multi event approach to developing youth athletes has increased the number of physically and technically competent young athletes capable of competing in combined events. The considerable success of eighteen-year-old Kate O'Connor, in addition to the three Heptathletes selected for the European Team Championships next month, demonstrates that Northern Ireland are currently well placed to support combined event athletes to progress to major championships. Research has also shown that young athletes who compete in combined events as juniors are more likely to be retained in the sport as senior high performers e.g. Dafne Schippers, Karsten Warholm, David Rudisha, Morgan Lake & Ben Reynolds."
"Increasing the number of high-quality competition opportunities for NI & Ulster Athletes will be essential in preparing athletes and their coaches for the physical and mental challenge of delivering their best performances over two intense days of competition. Ahead of this competition we will be working with these nine athletes on performance routines, time management and competition preparation specific to combined events. It is essential for Heptathletes and Decathletes to carefully plan their time and recovery strategies and working effectively with their personal coaches and team staff will be essential. Competing in multiple events across two days will often bring highs and lows and we will be encouraging our athletes to manage their emotions to conserve energy between events."
Team Lists
Home Countries International
| | | | | |
| --- | --- | --- | --- | --- |
| Name | | Event | Club | Coach |
| Laura | Frey | Senior Women's Heptathlon | Lagan Valley AC | John Sheehan/Neil Dodson |
| Sarah | Connolly | Senior Women's Heptathlon | North Down AC | Rafer Joseph |
| Ethan | Williamson | Junior Men's Decathlon | Lagan Valley AC | Reynolds/Kerr/McMullen/McConville |
| Troy | McConville | Junior Men's Decathlon | North Down AC | Brendan McConville |
England Age Group Combined Events Championships
| | | | | |
| --- | --- | --- | --- | --- |
| Name | | Event | Club | Coach |
| Niamh | Fenlon | U15 Hexathlon | North Down AC | Jonny McWhinney |
| Veronica | O'Neill | U15 Hexathlon | City of Derry AC | Jim O'Neill |
| Molly | Curran | U17 Heptathlon | Carmen Runners | Wendy Phillips/Michael Curran |
| Niamh | McCorry | U17 Heptathlon | Annalee AC | Paul McCorry |
| Finn | O Neill | U15 Octathlon | City of Derry AC | Matthew Spain |