Northern Ireland International Long Jumper Adam McMullen Retires
01 June 2022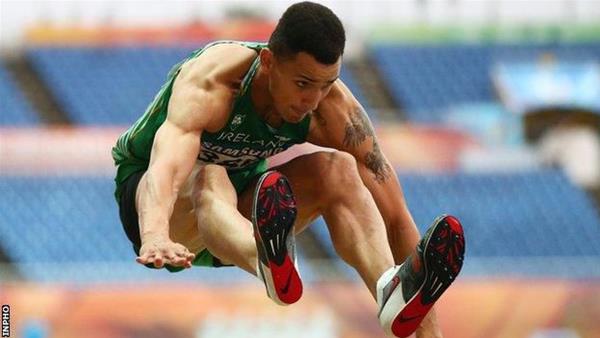 Adam McMullen one of Northern Ireland and Ireland's most successful long jumpers has announced his retirement after an outstanding international career that has included multiple international appearances.
His appearances include the Commonwealth Games (2018), European Championships (2018), 3 European Team Championships, World University Games (2015) and the European Indoor Championships (2015).
Following an Achilles rupture in 2019, Adam returned to win the Irish National Championships in 2021, jumping 7.70m, marking a decade after his first Irish National Championship title and his last. He remains 2nd on the Irish All-Time list for Long Jump, just behind Irish record holder, Ciaran McDonagh with 8.07m and is the NI Indoor record holder, with his 7.99m PB in 2018.
Remarkably consistent, he holds the most Irish Long Jump titles, with 14 in total, 7 from outdoor Championships (2011, 2012, 2015, 2016, 2017, 2018, 2021) and 7 from indoor Championships (2011, 2013, 2014, 2015, 2016, 2017 & 2018).
PB's
100m - 10.63 (+1.3)
200m - 21.50 (+2.0)
Long Jump - 7.99m(i)
Now coaching full time, most recently with athlete, Oliver Swinney, running a World Junior standard of 10.47 (+1.5) to go to second on the Irish and NI all-time list for U20 100m.
Athletics NI would like to thank Adam for his contribution to high performance Athletics in Northern Ireland, as a Youth Academy coach and look forward to seeing him remain in the sport as a coach to future generations.