Notice of Annual General Meeting
05 October 2023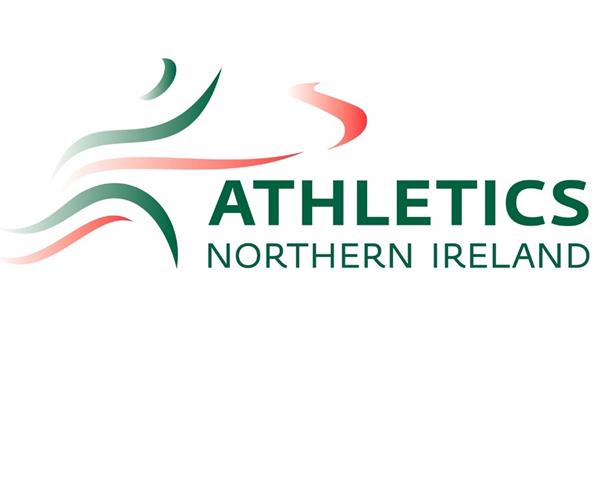 5th October 2023
Notice is hereby given that the Annual General Meeting of Athletics Northern Ireland (2008) (Athletics NI) will be held on Thursday 26th October 2023 at 7.00pm in Dunsilly Hotel, 20 Dunsilly Road Antrim BT41 2JH. The meeting will be in person, however voting by Proxy is permitted (see Note 8).
This year's AGM is "in person" only. It remains our ambition as an organisation to be able to facilitate hybrid general meetings, however we know from other organisations that this remains an expensive and technically difficult process.
We will continue to work towards a means of making our general meetings accessible virtually, but for now this is not a realistic/practical option. We do now hold our Board meetings on a hybrid basis and will be encouraging our committees to do the same.
We are however continuing last year's efforts to make the AGM more accessible to more clubs by holding it outside of Belfast to facilitate attendance by more of our members. This AGM is proposing important changes to the Memorandum and Articles of Association and new committee structures and as such we would like as many clubs as possible to be represented in the meeting.
You must register your attendance in advance no later than 5pm on Thursday 19th October 2023 so we can adequately cater for numbers. Registration is available by following the link below:
Only those who have registered in advance will be admitted to the meeting.
The AGM is central to the good governance of Athletics NI and the Board encourages all members to participate in this important annual meeting.
Ordinary Business of the AGM:
To approve the minutes of the previous AGM held on 12th December 2022.
To receive Athletics NI's accounts for the financial year ended 31st March 2023 together with the reports of the Directors and the Auditor thereon. (See Note 1)
To appoint the auditors of Athletics NI for the financial year ending 31st March 2024. (See Note 2)
To consider the Membership Fees for the year 2023/24. (See Note 3)
To adopt the Articles of Association of Athletics NI. (See Note 4)
To confirm the appointment of directors to the Board in the period from incorporation to the date of this meeting and the continuing appointment of all the directors currently in office. (See Note 5)
John Allen, appointed on 13 June 2006
Roy Corry, appointed on 13 June 2006
Robert Rea, appointed on 13 June 2006
Brian Downing, appointed on 23rd June 2006
Robert Brodie, appointed on 28th June 2006
Liam Hennessy, appointed on 28th June 2006
David McDowell, appointed on 28 June 2006
David Seaton, appointed on 28 June 2006
Ian Taylor, appointed on 28 June 2006
Edward Bell, appointed 2 May 2007
John Glover, appointed on 8 May 2008
Neil Martin, appointed on 28 July 2008
Rory Friel, appointed on 2 December 2008
Barry Scarth, appointed on 27 April 2010
Joseph Quinn, appointed on 2 November 2010
Dr Gladys Ganiel, appointed on 14 June 2011
Ursula Fay, appointed 25 April 2012
Lisa Sturgeon, appointed on 25 April 2012
Liam Hennessy, appointed on 12 June 2012
John Glover, appointed on 1 April 2013
Wendy Phillips, appointed on 31 July 2013
Eoghan Furey, appointed on 4 December 2013
Barbara Scott, appointed on 30 April 2014
Michael Cooke, appointed on 7 December 2016
Elizabeth Glover, appointed on 26 April 2017
Kim Godsman, appointed on 27 June 2018
Kathryn Walls, appointed on 27 June 2018
Bernard O'Callaghan, appointed on 25 September 2019
David Abrahams, appointed on 4 December 2019
Anthony Wall, appointed on 4th December 2019
David Marrs, appointed on 4 August 2020
Paul Lawther, appointed on 4 August 2020
Valerie McDonough, appointed on 4 August 2020
Clare Duffield, appointed 27 June 2021
Brendan McDaid, appointed on 15 May 2021
Joy Alexander, appointed on 7 January 2022
Sharon-Louise McKay, appointed on 10 August 2022
Hannah Irwin, appointed on 7 June 2023
and any other director appointed to fill a casual vacancy before the date of this meeting.
To elect the President and Vice-President(s). (See Note 6)
To confirm the nominations of the members of the Committees for the year 2023/24. (See Note 7)
Member's Motions:
The following motion has been submitted ahead of the AGM:
Submitted by Victoria Park and Connswater AC
In order to raise the profile of the NI and Ulster Road championships events and encourage optimum and quality field participation, it is proposed that the no race license is issued to by ANI to any non-championship road or XC events on the day of the championship event as well as on the day before and the day after.
Questions to the CEO and/or the Board
If a member has a question they would like raised at the AGM, it should submitted via email to companysecretary@athleticsni.org by no later than 5pm on Thursday 12th October 2023 to ensure that a full response is available.
Questions will be permitted on the night, but a full response may not be available.
Requests to Amend Motions
Requests to amend any Motions must be made to companysecretary@athleticsni.org by no later than 5pm on Thursday 12th October 2023.
By order of the Board
David Abrahams,
Chair
Notes
Copies of the Company's audited Financial Statements for the year ended 31st March 2023 are enclosed with this Notice.
The board recommends reappointment of Finegan Gibson for the 2023-24 financial year.
Membership fees for 2023-24
Athletics remains one of, if not the lowest cost of participation sports. It is essential that all clubs pay their membership fees in a timely manner – all club fees are due 1st April annually. Individual fees should be paid to ANI within one month of receipt by any Club.
With a view to supporting a continued recovery, recognising the current economic climate and additional operating costs for Coach & Officials Education/Licencing and Safeguarding the board is recommending an increase in membership fee for 2023/24.
It is essential to properly count the numbers participating in the sport and member clubs are asked to register ALL members of their clubs so that everyone is adequately insured for their participation in the sport.
Recommended Registration fees for 2023/24 are:
Clubs & Associations Affiliation Fee £ 140 (increase from £120)
Event Organiser Affiliation Fee £ 65 (increase from £60)
Senior Athlete Registration £ 20 (increase from £18)
Junior (11-15) Registration £ 10 (increase from £6)
Confirmation of appointment of directors of the Company for period from incorporation to 26th October 2023
The Articles of Association of the company provide that any director appointed by the board to fill a casual vacancy shall hold office only until the next annual general meeting and shall then be eligible for re-election.
Since incorporation, the board has appointed several directors to fill casual vacancies but does not appear to have ever submitted their appointments to the members for ratification at any general meeting. This does not mean that individuals were not authorised to function as directors as the activities of all directors have been deemed authorised under the articles during this period. It is, however, a technical defect that has, inter alia, the potential to invalidate Directors & Officers insurance in place at the relevant times. For the protection of all individuals who have voluntarily served our sport as directors, we propose a resolution to affirm and ratify all appointments.
Adoption of new Articles of Association
Athletics NI has undertaken a thorough review of the Articles of Association and has a number of recommended amendments for the approval of the membership.
We are proposing to adopt new articles of association in substitution for the existing Articles of Association. Our current Articles are substantially the same as when Athletics NI was incorporated in 2006. Since then, laws and standards relating to governance have changed substantially. In adopting these new Articles, we will ensure Athletics NI has robust governance that will support us in reaching our future ambitions.
The new articles of association incorporate the latest form of model articles for private companies limited by guarantee so that all matters are now covered in a single document.
It is important that you review the new articles in their entirety in conjunction with the attached document that sets out a summary of the key changes made. The material changes have been to:
Create additional classes of members to reflect the full participation in our sport;
Creating a new committee structure aligned to our strategy, the structure of the professional staff and that recognises the diverse activities within our sport; and
Minor changes to the Board structure to reflect the above.
There are three documents enclosed with this Notice: i) The newly revised Articles and ii) The Current Articles as lodged at Companies House iii) A summary of the key changes to the Articles.
Election of President and Vice-President
Nominations have been received for the following to be elected as President and Vice President:
President: Wendy Philips
Vice President: Brian Smith
Confirmation of Nominations to Committees
Appointments to the following Committees are due*:
Audit & Risk Committee;
Competition & Events Committee;
Development & Participation
Endurance Committee;
Performance Pathway Committee;
Selection Committee; and
Track & Field Committee
As announced at the 2022 AGM, the Board has been working to create a new and broader committee structure. The additional committees will benefit our sport and better support our athletes, clubs and staff. Terms of reference for each committee are being finalised and will be published in advance of the AGM.
To maximise the opportunities for a diverse pool of members to participate in our committees, and participate in the governance of our sport, the Board is seeking expressions of interest from anyone wishing to support our sport and act as a member of our committees.
Our current Articles do not stipulate a formal election process for our committees and the Board propose the discontinuance of an election process that appears to have been created informally and which has been disapplied in practice in recent years as the membership have voted consistently to accept all interested individuals as committee members.
We therefore invite all willing individuals to notify the Board of their interest in being appointed to our committees, with details of their preferences for joining any particular committees, noting any skillsets that may be required.
The Board will consider all responses received and will use our best endeavours to accommodate all preferences. To ensure a broad and diverse membership with strength and depth of skills, we may ask individuals to accept nomination to a different committee from their preference. All individuals will be asked to accept nomination to the final committee structure proposed.
*The Board and the CEO will be considering the effectiveness and operation of the new committee structure throughout the year. Additional or alternative committees may be created from time to time as contemplated in the governance consultation document dated December 2022.
Please send your expression of interest to companysecretary@athleticsni.org by no later than 5pm on Thursday 12th October 2023.
Proxy Voting
To ensure that our Members can continue to remain engaged with, and play an active role in, this year's AGM we have arranged for proxy voting and proxy voting forms will be circulated in due course.
As a Member of the Company, you are entitled to appoint a proxy to exercise all or any of your rights to attend, speak and vote at the Meeting. You can only appoint a proxy using the procedures set out in these notes and the notes to the proxy form. The Chair of the Board of Directors (or, in his absence, such other Director as the Board may determine) may be appointed to act as your proxy for the meeting.
All proxies must be sent by email using the approved proxy form (to follow) to ceo@athleticsni.org and must be received by 12noon on Monday 23rd October 2023.
Registration for AGM can be done by following the below link:
Documents included:
Agenda
Minutes of 2022 AGM
Draft Financial Statements for the year ended 31 March 2023
Treasurers Report
Proposed New Articles of Association
Current Articles of Association
Summary of new Articles of Association
Draft Financial Statements for YE 31 March 2023