Sport NI Sports Sustainability Fund
17 December 2020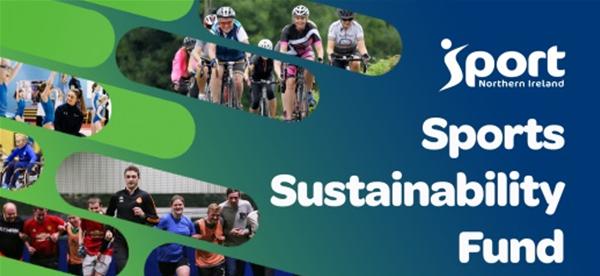 Sport NI have recently launched the Sports Sustainability Fund to help address the economic consequences of the COVID 19 health pandemic affecting the sports sector. It will provide the financial interventions needed to stabilise and sustain sports core governing bodies of sport; enabling them to withstand the worst impacts of Covid19. Clubs can apply to the fund through their governing body, as Sport NI will not accept applications directly from clubs.
Sport NI guidance notes for clubs can be found here
The clubs application form spreadsheet can be found here
Athletics NI held an information session for affiliated clubs on Monday 14th December. This information document covers some of the questions and concerns raised during that meeting, and from queries that have been submitted directly.
Which clubs are eligible?
Only clubs that are affiliated to Athletics NI are eligible to apply
Clubs must be able to provide three years' Annual Accounts or Financial Reports. Clubs that cannot provide this information are not eligible to apply
What period will the fund cover?
The fund covers the period 1st April 2020 through to 31st March 2021. Clubs need to provide management accounts from 1st April to 31st December 2020, and projected income & expenditure from 1st January to 31st March 2021. Income and expenditure outside this time period should not be included
Clubs whose accounting period is different to the Sport NI accounting period should submit three years' annual accounts, and management accounts and projections for the period 1st April 2020 to 31st March 2021
What can clubs apply for?
Clubs should apply for their net losses during the period 1st April 2020 to 31st March 2021. For example, a club that has lost income from not being to deliver a regular event (eg annual road race), should not claim for the total loss of income that being unable to deliver the race resulted in. Rather they should calculate the net loss of what income was expected less any costs that would have been incurred
Net losses can include clubhouse costs, lost revenue from events, standing track or facility hire costs etc
What is the deadline for applications?
All governing bodies have to have submitted their applications to Sport NI by 20th January. In order to ensure sufficient time for Athletics NI to check club applications, all clubs must have applied to Athletics NI by midnight on Wednesday 13th January 2021
All applications should be submitted to Kerry Woods, Director of Business & Operations on kerry.woods@athleticsni.org
Who can I contact with specific queries?
Contact Kerry Woods, Director of Business & Operations on kerry.woods@athleticsni.org before Friday 18th December at 3pm. Queries received after this time will not be responded to until Monday 4th January