Tribute to John McKeag
16 December 2020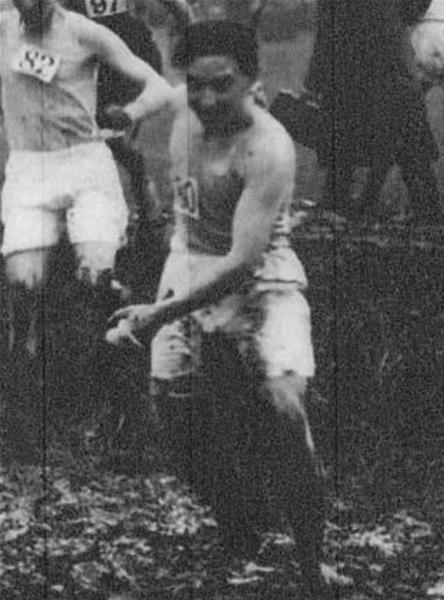 It was with a deep sense of loss that the athletics community learnt of the death of its Elder Statesman, John McKeag at the age of 98. The extent of this loss was quickly apparent as, within hours of the news appearing on social media, tributes were posted in their hundreds by those young and old who had the privilege of knowing him. Paramount in the tributes were the words 'true gentleman' and 'lovely man'.
John was born in 1922 and at the age of 17 he joined his local club, Ballydrain Harriers, with which he would have a life long relationship. He began work in the Belfast Shipyard in August 1938 and, not being able to afford public transport, he invested in a BSA bicycle to make the daily 30 miles round trip from home. His love of the bike was also to last a lifetime and when he was 93 he completed the Gran Fondo of the Giro Italia a distance of 50 miles.
Like many young men at the time, John's early running career was short, but none the less successful, winning cross country medals with the hugely successful Ballydrain team in those days. But it was as a Master athlete that John was to register his greatest success. Following the death of his wife 28 years ago, John turned to running and cycling and very quickly established himself on the Master's scene. He was a regular member of the Northern Ireland team at Master's International events taking Gold five years in succession from 1970—75 and became the first over 80 year old to represent the Province at this level. A regular visitor to the Isle of Man to run in their annual Marathon and Half Marathon he was held in such high esteem that he was made an Honorary Life Member of Manx Harriers.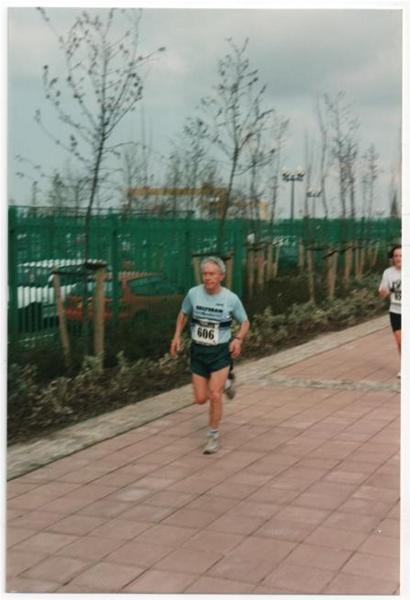 While he will be lauded for his athletic achievements he will be best remembered by those in athletics for his constant smile, his enthusiasm and his words of encouragement to young and old regardless of their club affiliation. To his daughter and the extended family Athletics NI extends it sincere condolences.