Weekend Review Loughborough, Austria and Belfast
24 May 2021
It was a packed weekend of athletics for NI and Ulster athletes competing in England, Austria and at the Mary Peters Track.
Loughborough International Athletics Meet
At the Loughborough International Athletics Meet, athletes from Northern Ireland competed as guest, invited by the organisers with some outstanding performances, including Dempsey McGuigan (Finn Valley AC/ Shaftesbury Barnet Harriers/ Coach: Andy Frost) who had a season's best of 70.30m for 4th place in the Hammer event, making this his second Commonwealth Standard of the year.
Leon Reid (Birchfield Harriers/ Menapians AC/ Coach: James Hillier) ran in the guest race of the 200m winning the event in a time of 21.00 (w/s 1.4), and followed this with a time of 10.34 (w/s 1.4) in the Men's 100m event.
Adam McMullen (Crusader AC) finished in second place in the Long Jump clearing 7.42m, following a season's best of 7.58m the previous day at the City of Lisburn AC Meet in Belfast. City of Lisburn AC's Ben Fisher (Loughborough Sport AC) finished in 5th place with a jump of 7.11m.
North Down AC's Eve Walsh-Dann (T38) ran in the Para Women's 100m finishing in 4th place in a time of 14.85 (w/s0.8), while Ellie McCartney (City of Lisburn Ac/ Woodford Green AC) completed in the Pole Vault event clearing 4.00m to finish in 5th place.
S7 Marathon
In Austria, Breege Connolly (City of Derry Spartans) finished the S7 Marathon in a time of 2:41:46, during horrible weather conditions where more than half the field did not finish, including Letterkenny AC's Ann-Marie McGlynn.
City of Lisburn Meet
On Saturday 22nd May the Mary Peters Track played host to the City of Lisburn Invitational Meet, with a number of brilliant performances from athletes from across Northern Ireland and Ireland.
Youth Academy athletes, Jenna Breen (City of Lisburn AC) got a PB of 24.33 (w/s 0.3) in the 200m; Kirsti Foster (Willowfield Harriers) got a PB in the 1500m in a time of 4:32.42 and Speed Development Track Club's Oliver Swinney got a PB in the 100m in a time of 10.69. All three athletes performances were close to the European U20 standards and were significant PBs.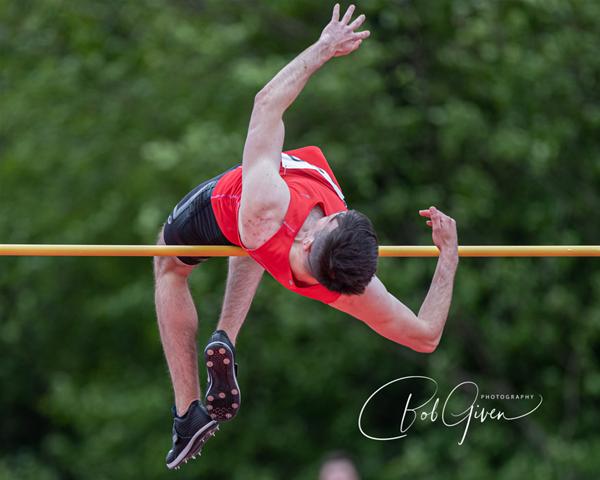 Multi-event athletes tested their last 12 months of training by gaining a host of PBs in their events. Finn O'Neill (Lifford Strabane AC) finished the 400m in a PB of 51.77; the 110m Hurdles in a PB of 14.69 and threw a PB 13.05m in the Shot (5kg). Troy McConville (AthleticsNI Unattached) finished the 100m in a PB of 11.40; followed by a 110m Hurdle PB of 14.66 and a PB discus throw of 38.92m (U20 1.75kg). City of Lisburn AC's Jordan Cunningham also gained 2 PBs with a throw of 14.60m in the Shot (6kg) and a 41.70m throw in the Discus (U20 1.75kg).
In the sprint events, Orangegrove AC's Matthew Sykes finished the 100m in a PB of 11.21 and the 200m in a PB of 22.91, with City of Lisburn Ac's Joshua Knox finishing the 100m in a PB of 11.45 and North Down Ac's Rose McGreevy finished the 100m in a PB of 12.96.
City of Derry Spartan AC's Aela Stewart set a new PB in the 400m with a time of 1:00.23, while City of Lisburn AC's Dylan McBride set an 800m PB of 1:51.99; Finn Valley AC's Cara Laverty set an 800m PB of 2:10.77 and Annadale Striders' Niall McKnight finished the 800m in a PB of 1:56.47.
In the 1500m Para Athletes, Michael McKillop (St Malachys Ac/ T37) finished in good form in a time of 4:06.33, while David Leavy (City of Lisburn AC/ T38) finished in a season's best of 4:30.59. Both athletes will be competing in the upcoming European Para Championships in Bydgoszcz, Poland from 1st-5th June. Willowfield Harrier's Lucy Foster finished the 1500m in a PB of 4:38.10 and club mate, Joel Chambers finished in a PB of 4:13.09.
Ballymena & Antrim AC's Jonathan Cochrane cleared 6.74m in the Long Jump for a new PB and City of Lisburn AC's Erin Fisher jumped 5.64m for a new Long Jump PB, while club mate, Molly Curran gained a new Shot (4kg) PB of 10.37m.
Full results will be made available on the Athletics NI website soon.
Senior Throws Meet
Athletics NI hosted the Open Senior Throws Meet on Sunday 23rd May at the Mary Peters Track, which had a number of great performances from athletes.