Zak Hanna 5th in World Mountain Running Championships
04 November 2022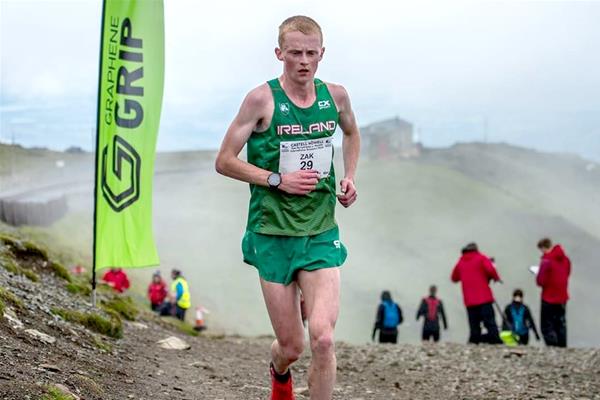 Newcastle & District AC's Zak Hanna finished 5th in the World Mountain and Trial Running Championships in Chaingmai, Thailand yesterday.
The 8.5k course had a 1,065m ascent in conditions that would be somewhat different from Hanna's native Mourne Mountains, with 30c heat and 70% humidity. The top 3 spots went to Kenya's Patrick Kipgeno in 1st in 46:51; Philemon Kiriago in 2nd in 48:24, followed by Spain's Alejandro Garcia Carrillo.
Zak finished in a time of 49:32 to place 5th overall, beating current European Mountain Running Champion, Cesare Maestri (Italy) who finished in 7th place in 49:45, behind USA's Joseph Gray in 6th place in 49:39.
Speaking about the race, Zak said "Going into the race I was aiming for top 50, however 5th may take a while to sink in; 5th in the World is just amazing. Competing against the best in the World, will always present a Challenge.
I remember my first World Championships in 2016 when I was 76th, and it's just been a steady ladder of progress until now."
Full results can be found here:
Footage of the event can also be found here: