Commonwealth Games Team Sharpening up in Slovakia
20 July 2022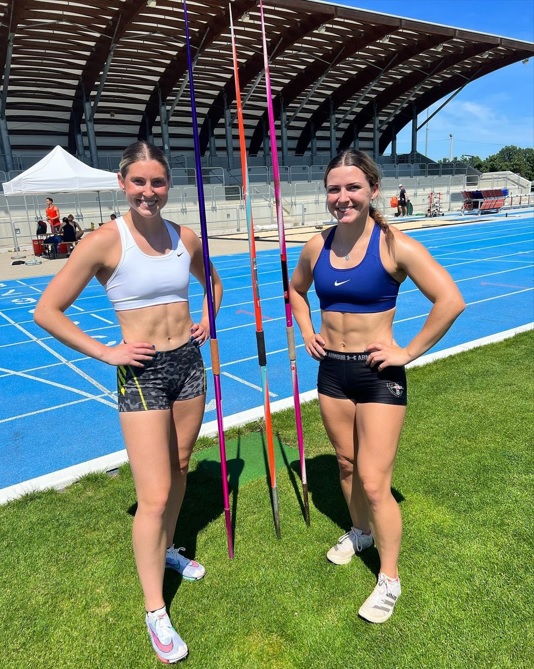 Last week saw the commencement of the official Athletics Northern Ireland Holding Camp for the Birmingham Commonwealth Games.
Arriving from all over the UK the majority of the team are now gathered at the World Class Sports Resort, X-Bionic Sphere in Samorin, Slovakia. The facility hosts incredible facilities and has seen many world-class athletes train there.
X-Bionic hosts an 8-lane 400m track overlooked by an adjacent three storey gymnasium and 5 star hotel. There is also an Olympic size swimming pool, soccer centre, gymnastics arena, equestrian centre and wellness spa. The wide range of easily accessible facilities ensures that athletes are able to train stress-free without transportation.
Michael O'Connor, coach to Irish heptathlon record holder, Kate O'Connor, says "The facilities are excellent and so accessible. The recovery facilities are also first class and innovative, which has allowed us to take Kate's recovery to the next level ahead of the games."
Bringing the team together at the training camp has allowed athletes to support one another and work together where training has allowed.
Heptathlete Anna McCauley has benefitted from training with Kate. She says, "there have been lots of opportunities for us to share training sessions and support one another. This has allowed us to drive each other on in our final preparations."
Training as a team at such a well-developed venue has been immensely beneficial for team morale as well performance. Talent Lead for Athletics NI Laura Kerr said, "bringing the team together in state-of-the-art facilities has allowed our athletes to optimise their final preparations for the Games whilst also building the team culture and rapport. The camp has encouraged us to bond and build towards common goals. For me, one of the highlights of the upcoming games will be having 5 of the Youth Academy Class of 2016/2017 compete at a major championship. This demonstrates the impact of increased investment and pathway development for youth athletes and their coaches."

The X-Bionic Sphere hosts plenty of high-quality athletes, which ensures the team are training in great company. Two-time Olympic champion and current javelin World record holder, Barbara Spotakova joins Athletics NI in Samorin ahead of this year's European Championships. The facility is also hosting many of the Ukrainian Youth Olympic team, including the athletics and gymnastics team.
High-quality company has definitely spurred on some of our athletes. Eve Walsh-Dann, T38 100m sprinter, told us "My training is going great. I had flying 50's on the track on Sunday and I ran my best ever time through the timing gates."
It has been great to place athletes in an environment that has allowed them to sharpen up physically ahead of the Games, but also boost their confidence in their own ability and establish friendships.
The location has also helped sharpen the speed of wheelchair marathon racer, Mark Millar, due to the expansive and stable off-track routes along the River Danube. Mark's coach and Athletics NI Para-Athletics Lead Heather Ardis, confirmed, "the accessibility to off-track routes has allowed first time Games athlete Mark the opportunity to complete high mileage sessions in optimal conditions without any traffic interruption. Mark has been fully integrated into the camp and enjoyed establishing new friendships with the rest of the team staff and athletes."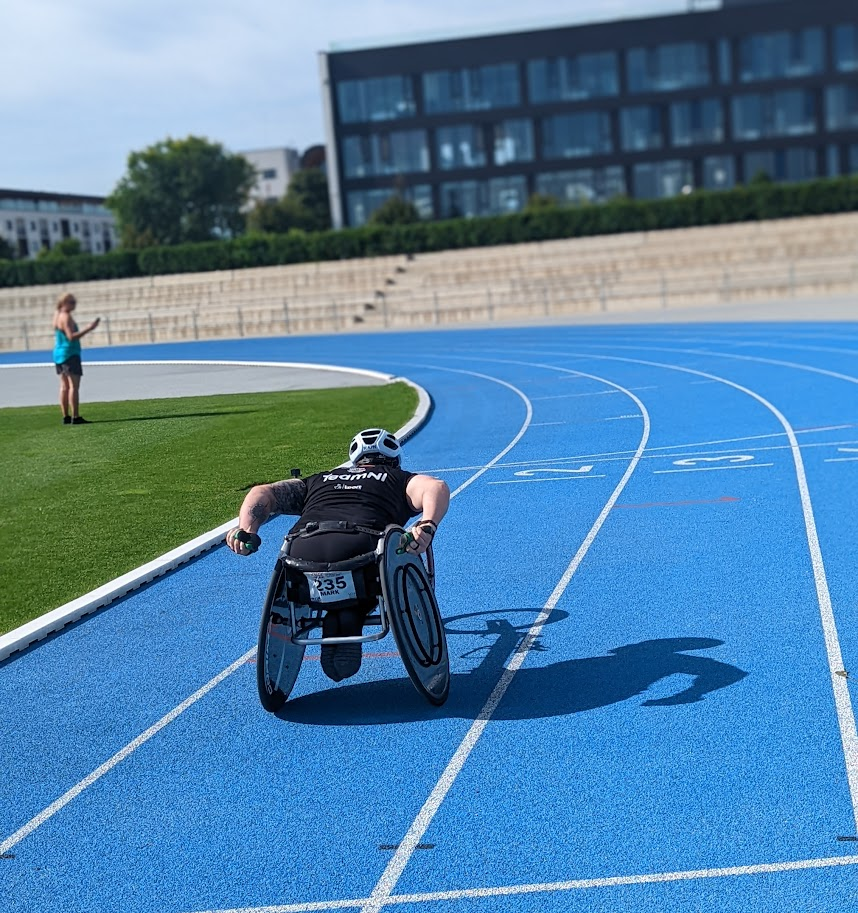 If you are wondering how elite athletes spend their down time then look no further than the hotel's own Japanese restaurant, bowling alley, cinema and table tennis area. No travel has been required to find rest and relaxation.
Athletes' minds are still very much focused on the Games. Following some great training sessions, Irish Heptathlon record holder, Kate O'Connor, said "I am feeling in great shape and ready to peak at the Games. I will be looking to compete for a medal."
Running parallel to the main camp in Slovakia, four of the endurance athletes on the team have opted to travel to St. Moritz to have the added benefit of altitude exposure leading into the Games. Ciara Mageean, Stephen Scullion as well as Roisin and Eilish Flanagan have travelled out to the Swiss Alps and have been busy completing their final preparations for their various events. Given that three in this group competed in the Tokyo Olympics last year and with Roisin having set multiple NI 5,000m records over the past year, this small group will be pushing for high finishes in Birmingham in the coming weeks.
It is not only the athletes who have high expectations for themselves. Performance Lead, Tom Reynolds, says 'the Commonwealth Games offer a unique opportunity for Northern Irish athletes and it was therefore essential for us to bring the team together ahead of competition. Camps such as these drive a performance culture, establish strong relationships amongst the team and minimise distractions. I believe this team has the talent to produce the best results Northern Ireland has ever seen at the Commonwealth Games.'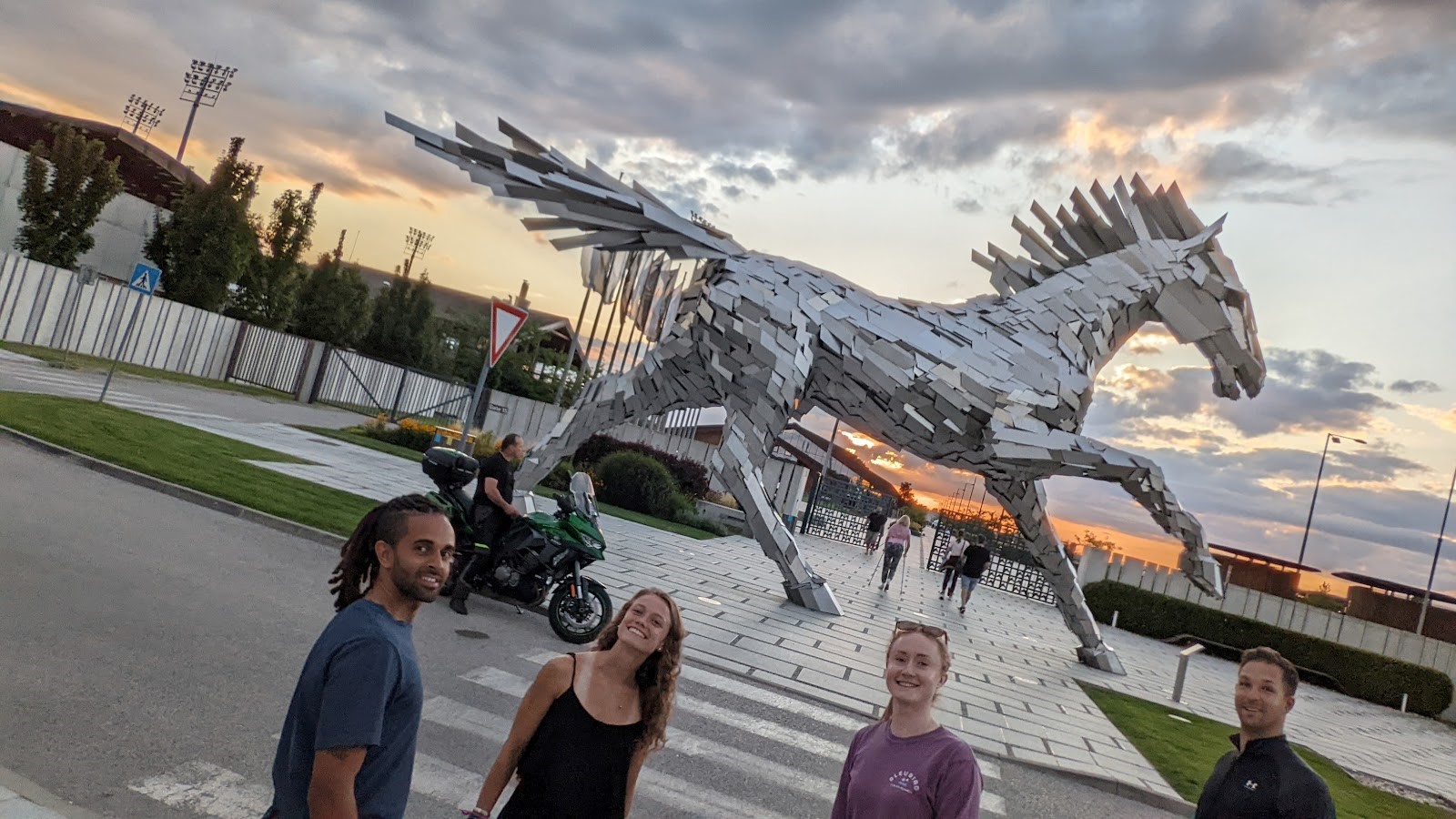 High place finishes are possible in many events. Two time Olympian Kevin Seaward produced an excellent 4th place finish at the last Commonwealth Games in the marathon, and will be looking to back that performance up. Looking ahead to Birmingham, Seaward said
'There's lots to look forward to in Birmingham from the jewellery quarter to the Bull Ring, Cadbury World to the historic Bournville Village.
Of course, the tourist sights and sounds will be put on hold for me and the rest of Team NI marathoners until after 30th July, although many of the famous landmarks feature the marathon course.
In many ways I am looking forward to the challenge of preparing for a Games much closer to home. There is something really special about knowing my friends and family will be on the streets cheering me up the hill!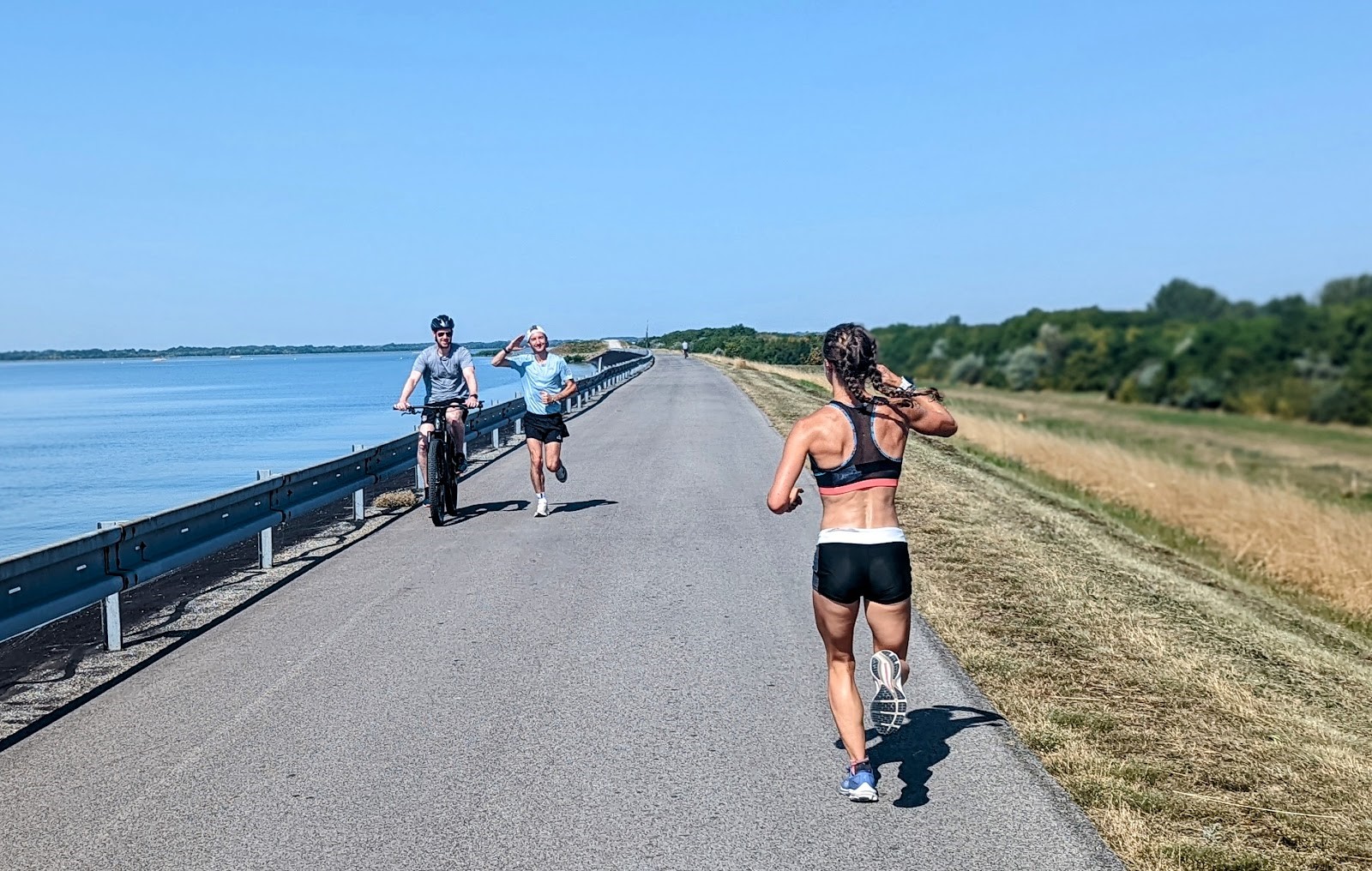 Yes, hills! One thing the course seems to have plenty of are ups and downs with some fast flat sections thrown in for good measure.
I am going into the race knowing that I have prepared as well as I could have, and that in the time from my last marathon to now I have made tweaks and changes that will hopefully lead to a strong performance in Birmingham. As always a big thank you to CWGNI and Athletics NI for giving me the opportunity to run the streets of Birmingham.'
With another week of camp left to go, athletes are exactly where they need to be, and they are sharpening up more and more each day. The first members of the team will arrive in the Birmingham University Village on 27th July.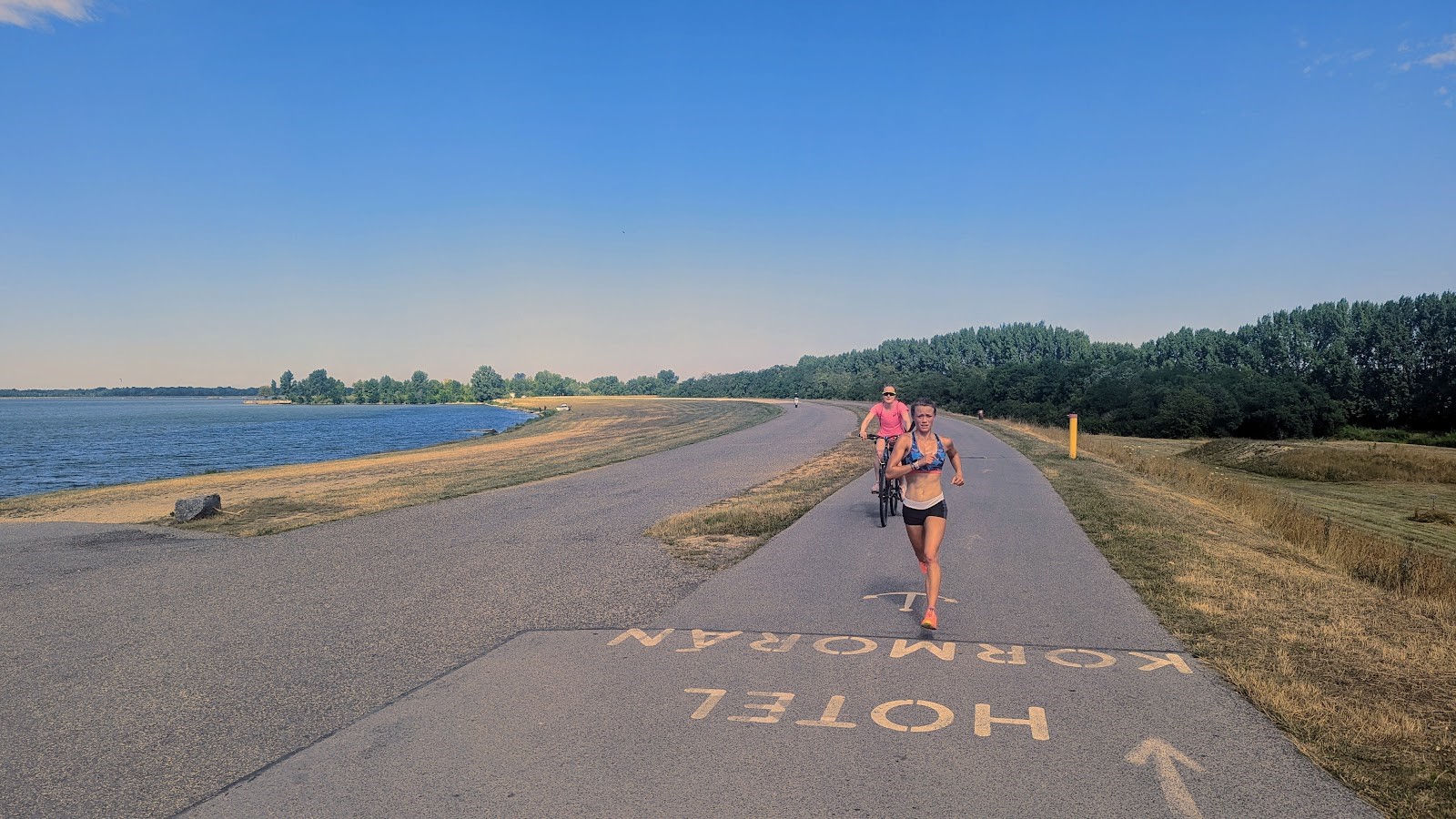 This article has been provided by Hannah Irwin- 2022 Commonwealth Games Debutant (5000 & 10,000m).
Team NI:
| | | |
| --- | --- | --- |
| Athlete | Event | Coach |
| Anna McCauley | Heptathlon | John Lane |
| Ciara Mageean | 1500m | Helen Clitheroe |
| Eilish Flanagan | Steeplechase | Damon Martin |
| Ellie McCartney | Pole Vault | Kate Rooney |
| Hannah Irwin | 10,000m, 5000m | James Thie |
| Kate O'Connor | Heptathlon and Javelin | Michael O'Connor |
| Kevin Seaward | Marathon | Andy Hobdell |
| Leon Reid | 200m | James Hillier |
| Megan Marrs | 100m Hurdles | Alex Nwenwu |
| Roisin Flanagan | 5000m | Damon Martin |
| Sommer Lecky | High Jump | Niall Wilkinson |
| Stephen Scullion | Marathon | Nic Bideau |
| Paul Pollock | Marathon | Andy Hobdell |
| Eve Walsh-Dann | T38 100m | Roger Sexton |
| Mark Millar | T54 Marathon | Heather Ardis |
Experienced Team Staff to support Team NI Athletes:
Athletics Performance Lead - Tom Reynolds - Birmingham will be Tom's fourth Games, one as an athlete and three as a coach.
Team Coach - Laura Kerr - This is Laura's second Games having been a team coach at the Gold Coast. Laura brings much experience to the team having just led the GB & NI U18 team to the top of the medals table at the European Championships in Jerusalem.
Team Coach - Amy Foster - Amy competed at the three previous Games finishing 10th in an extremely high level 100m in the Gold Coast. Amy was also GB & NI Team Coach for Sprints at the recent European U18s.
Team Coach Marathon - Jackie Newton - Athletics Performance Lead at the Gold Coast 2018, which was Northern Ireland's most successful Games since 1990, Jackie returns to support the four Marathon athletes who kick of the action for Team NI on the 30th July.