Erasmus Plus Warm Weather Training Camp Opportunity for Apprentice Coaches
28 February 2023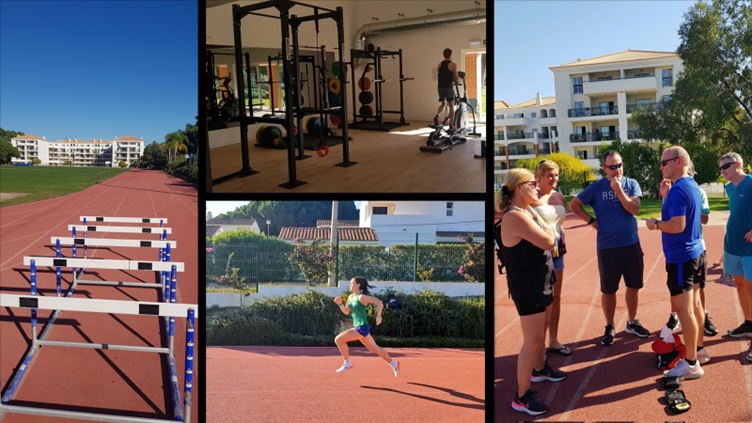 Athletics NI have today opened an expression of interest application for coaches to join the Erasmus+ Academy Warm Weather Training Camp in Portugal at Easter 2023.
Background
Erasmus+ is the European Union's (EU) programme for education, training, youth and sport with a focus on international mobility and apprenticeships (vocational educational training).
In 2017 and 2019 Athletics NI secured funding for a total of 76 Academy athletes and 16 Academy coaches to travel to Portugal in order to:
Develop Elite Athletic Skills
Gain Cultural Awareness
Maximise participant's personal and professional development
A new grant was provided by Erasmus+ in 2019 for 40 more Youth Academy Athletes to spend time training in the Algarve with the support of the Algarve Athletics Association. After initial cancellation at Easter 2020 and 2021 the project was able to take place over 2 camps at Halloween 2021 and Easter 2022.
In 2020, Athletics NI were successful in securing one final grant which, after an extension of deadline due to covid, will take place at Easter 2023 supporting 20 Academy athletes.
2023 Opportunities
In 2023, Athletics NI are offering an exciting opportunity for coaches to apply to participate in Athletics NI's Academy Warm Weather training camp in Portugal at Easter 2023.
These coaches will join Athletics NI staff Amy Foster (Academies Manager), Mark Kirk (Endurance Coordinator) and Luke Dinsmore (Athlete Development Assistant and endurance coach) in coaching, educating and supporting this squad.
Application
We now welcome applications for two funded Apprentice Coach positions. The camp will take place between Friday 31st March and Thursday 13th April 2023 in the Algarve, Portugal. Successful applicants will receive funded flights, transfers and full board accommodation for either full duration (13 nights) or part duration (minimum 6 nights).
Criteria
Coaches submitting applications must be able to demonstrate the following qualifications, skills and experience to be considered
Hold a valid Athletics Coach licence at the time of travel.
Experience of working with youth national level athletes.
Experience of travelling to camps/competitions outside of Northern Ireland/Ireland.
Capable of supporting others on camp.
Committed to their own continuous personal development.
Demonstrate quality as a coach and ability to contribute to the camp environment.
Desirable
Current coaching experience in Triple Jump
OR
Current coaching experience in middle distance / endurance events
Due to the demographic of the travelling athletes, female coaches are encouraged to apply.
It is essential that additional accompanying coaches will undertake welfare and safeguarding training prior to travel and will be required to join the pre-camp zoom briefing on Monday 20th March at 8pm.
Deadline
Completed applications should be returned to amy.foster@athleticsni.org by Friday 10th March at 5pm. No late applications will be accepted. A selection panel headed by Athletics Northern Ireland CEO will select the coaches. Applicants may be requested to attend for interview.