World Athletics Northern Ireland International Cross Country 2022 Comes to Dundonald
28 October 2021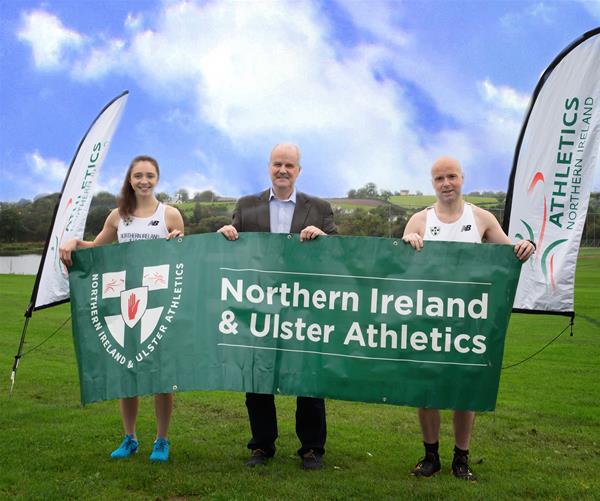 Athletics Northern Ireland will host the Northern Ireland World Athletics sanctioned International Cross Country in Dundonald on 22nd January 2022. The event is being supported by Lisburn & Castlereagh City Council, and is one of only 2 such events across the UK to receive a World Athletics Silver permit.
The first Northern Ireland International Cross Country was held at Mallusk in 1977. This, the 44th edition, will be held at the scenic Billy Neill MBE Country Park in Dundonald.
Councillor Sharon Skillen, Leisure & Community Development Committee Chair, Lisburn & Castlereagh City Council stated: "We are delighted to once again have the annual International Cross-Country Race take place at the Billy Neill MBE Country Park. This major international athletic event is now an established and welcome addition to our sporting calendar. Hosting this event allows residents and visitors to view world class athletes and experience first-hand the high-quality sporting facilities we are proud of and are continuing to develop."
Councillor Thomas Beckett, Leisure & Community Development Vice-Chair, Lisburn & Castlereagh City Council added: "This athletic event attracts top quality athletes of all ages and has a positive impact for tourism and the local economy. The council is pleased to continue to support this event, which is one of the 12 most important cross-country events in the world. I would encourage everyone to come along and show their support in line with COVID-19 regulations."
While the event is part of the World Athletics Cross Country circuit, it will also host a number of other competitions including the British Cross Challenge, the Celtic Games and the Home Countries Championships."
Athletics NI Interim CEO, Fergus Cooper, also commented:
"I'm delighted to secure the excellent facilities at the Billy Neill MBE Country Park and the support of Lisburn and Castlereagh Council for the 44th edition of this World Athletics sanctioned international. I commend the Council for its commitment and assistance to bringing international athletics to the district and local spectators.
Whilst the International events are the main attraction, we're also hosting a full programme of races for juniors. I'm looking forward to seeing our young athletes from the UK and Ireland compete over the same terrain and conditions as the established internationals."
Find out more about the World Athletics Northern Ireland International Cross Country here