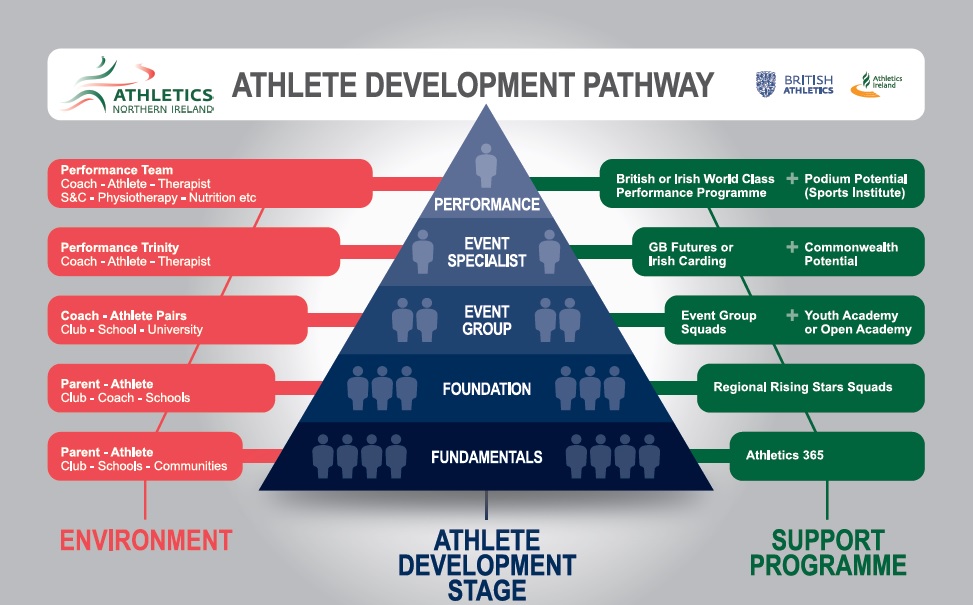 Event Specialist
Athletics NI support coach-athlete pairs at the Event Specialist stage through the Commonwealth Potential programme with the aim of progressing athletes towards achieving medals and top eight places at the Commonwealth Games and/or European Para Championships and gaining selection onto the UKA Futures Programme or the Irish Carding System.
At this level, support includes access to physiotherapy support, centralised championship preparation camps and learning opportunities for coach-athlete pairs. By fine tuning all aspects of training and performance behaviours for each athlete, with the sole aim of performing at major championships, we will raise performance standards.
Selection onto the programme
Athletes are considered against Athletics NI standards for Commonwealth Games nomination that show they are tracking towards Birmingham 2022 or European Para Championships. Athletes also need to demonstrate year on year progress, and commitment to their own development and to the programme.
To find out more on specific support for athletes and to see the currently supported athletes please see the Commonwealth Potential page.